Effective Communication in Workplace
Effective communication in workplace and learning the necessary techniques in this field is a requirement of every job and job position. We need to know that communication skills are as important as business innovations. Lack of effective communication techniques in the work environment causes both personal injuries and the business faces financial and credit losses and crisis. When we have excellent communication skills, we will behave more calmly in our interactions with other people, we will solve possible challenges more calmly, and we will be more successful in increasing organizational productivity.
The Importance of Effective Communication in Workplace
In the current competitive environment, it is very important to have human resources with high public relations. These public relations are not only related to external relations and customers, but also related to internal relations. The ability to successfully negotiate, to have a frank conversation, to care about the words and feelings of others, to establish a proper and friendly relationship with other employees, and things like that are very important in effective communication in the workplace.
Establishing effective and positive communication can include favorable and positive feelings for us and create a good feeling in other people and colleagues. At the same time, it can create connections that we can refer to as a reliable reference in our future career. Besides, having effective communication can also increase our self-confidence and affect our speed and performance.
But establishing effective and appropriate communication requires time and learning the necessary skills in this field in order to provide the means for our work progress.
Effective Communication Skills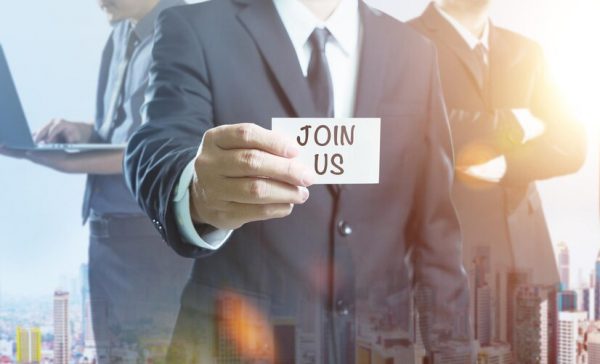 1. Creating a Sense of Trust
Creating an atmosphere of trust is one of the main elements to establish an effective and useful communication in the workplace. To create this feeling of trust, we must observe some things:
a) Refraining from spreading rumors and inciting rumors.
b) Adherence to promises and work appointments.
c) Accepting your errors and mistakes.
d) Sharing interesting points with colleagues.
e) Refusing to judge and having just and fair judgments if necessary.
Doing such behaviors makes us a professional person in the work environment. Because it shows our responsibility and capability towards other colleagues. Also, it makes people trust us more easily and recognize us as a reliable person.
2. Not Entering the Margins of the Conversation
In order to establish an effective communication, we must define the purpose of starting the conversation. Determining the reason for the beginning of the relationship and how it progresses and finally the result we are looking for, makes us have a purposeful conversation.
When we do not define the framework of the conversation in advance, we will lose a lot of time and energy, and the discussion will be drawn to marginal and misguided issues. These marginal topics confuse the audience and make them misunderstand our meaning.
3. Attention to Communication Methods
Pay attention to their preference in communicating with people. Some people prefer phone calls, some prefer SMS and some communicate through social networks. Therefore, to communicate with colleagues or customers, it is better to use a method that is more convenient for him/her. By doing this, we show them how much we respect and care for them, and this performance leads us to more effective communication.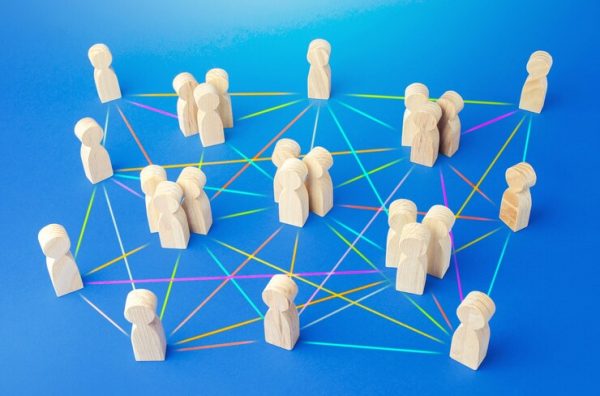 4. Be a Good Listener and Speak Clearly
One of the secrets of effective communication is being an active listener; It means to listen carefully to what the other party is saying and to show active and appropriate reactions to them. In this regard, we must also speak clearly and unambiguously; That is, our conversations should be completely understandable for the other party and appropriate to his/her level of knowledge and understanding. Otherwise, the result of the conversation is negative and creates bad feelings on the other side.
Paying attention to body language is very important in communicating effectively in the workplace. The type of body movements, the way of sitting or standing, facial expression and other such things reflect a message to the audience. This message can be positive or negative, it can be both the destroyer of misunderstanding and the creator of it. Sometimes even our expression language and body language may be different from each other and cause confusion and conflict to the audience.
6. Observance of Balance
Maintain balance in our communication. It means not too formal and not too informal. Establishing friendly and intimate relationships will create a good and positive feeling between us and our colleagues, but we must separate friendship and work. In every situation and time, behave accordingly. Our speaking style in meetings, messages and business letters should be formal. Very informal relationships may cause annoyance and misunderstanding.
Up To Sum
Establishing effective communication in the work environment is decisive not only for us as employees, but also for the progress and improvement of the organization. Having effective communication requires learning some communication skills and strengthening them. Therefore, we should not expect to be able to achieve this goal in the short term; But learning it takes time.