Organizational Commitment
Organizational commitment is the degree of dependence of people on the organization they work in. People's commitment to the organization predicts employee satisfaction, employee cooperation, leadership, job performance, and job security. Work commitment helps employees to work enthusiastically in the organization to achieve their goals.
Types of Organizational Commitment
1. Emotional Commitment
It is the emotional attachment that every employee has towards the organization. This theory says that if an employee has an active commitment to the organization, he will remain in the organization for a long time. Active commitment means that the employee, in addition to being happy to be present and active in the organization, helps the organization in various activities of the organization, such as participating in discussions, meetings and providing valuable suggestions.
2. Continuous Commitment
In this theory, the employee has so much organizational commitment that he/she thinks that leaving the organization costs him/her. If an employee has continuous commitment to his/her organization, he/she wants to work in the organization for a long time. Because he /she uses his/her energy for the organization and is dependent on the organization.
The Importance of Organizational Commitment
1. Increasing Employee Productivity
Employees who have structural commitment are more productive. Employees have more faith in the organization, goals, vision, mission and leadership team. These employees are more productive than the performance of their colleagues and team members.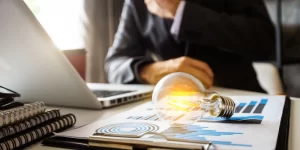 2. Reducing Employee Absenteeism
Employees with motivation and work commitment are less absent than other employees and use their vacations. Engaged employees are more eager to go to work, complete tasks, contribute to projects, and achieve organizational goals.
3. Excellent and Active Cooperation of Team Members
Committed employees cooperate well with others and participate in group activities. Employees with organizational commitment increase the productivity of the team and organization.
4. Having Strong Supporters
Employees who are committed to their organization are positive supporters of their employer. Employees are committed to the organization supporting their employer's products and services.
Methods of Strengthening Organizational Commitment
Increasing organizational commitment leads to better business performance, increased profitability, increased productivity, employee retention, customer satisfaction, and customer enthusiasm.
1.Creating a Strong Teamwork Culture
Creating a teamwork culture is one of the benefits of organizational commitment. Creating a teamwork culture helps us to have a healthy work environment. With the expansion of teamwork culture, employees are more motivated to cooperate and achieve the organization's goals. Expanding teamwork culture increases the level of commitment of the organization and creates organizational culture.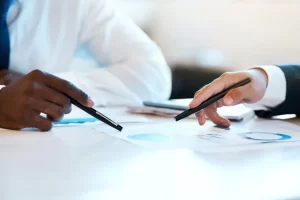 2.Sharing Your Goals and Expectations with Employees
In order for the goals to be meaningful and productive, employees must be aware of the management's goals and expectations. In organizational commitment, most employees want to know what is the most important criterion for their job and how they can achieve a better goal. When employees have a sense of ownership to the organization, they are more inclined to work in the organization.
3. Being Transparent and Encouraging Open Communication
Organizational transparency helps employees participate in the organization and contribute more to the development of the organization. It also makes employees feel valued and increases structural commitment. Employee performance increases with employer transparency.
4. Maintaining Work Ethic
Employees feel good about their organizational commitment. Having and maintaining work conscience and high standards helps employees to be more motivated towards their structural commitment. If the employees are aware of the work conscience and standards of the organization, they will communicate well. Having a conscience and work ethic gives employees the assurance that they are more motivated to grow and improve.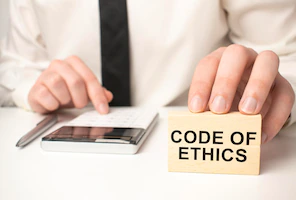 5. Cultivating a Positive Work Culture
Work culture makes employees feel good about being part of the organization and be more motivated, and encourages employees to share their ideas and communicate well with their manager without any misunderstanding without fear. To have structural commitment, we must encourage our employees and follow the organizational culture.
One of the ways to increase organizational commitment and increase employees is innovation. To encourage employees to innovate, motivate them to share their ideas and encourage employees to work commitment.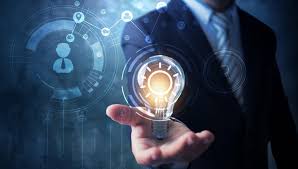 Up to Sum
Organizational commitment refers to the degree of people's dependence on the organization they work in, which increases the productivity and efficiency of employees. Structural leaders can increase structural commitment by using methods such as creating a teamwork culture, maintaining work ethics, etc.