Organizational Agility
Organizational agility is the quick response of an organization, group or business to the changes made in this field. Businesses are always accompanied by many changes and ups and downs, and the distinguishing feature of a business in the face of these changes is the speed of coordination and adaptation to the existing conditions. It can be said that one of the main reasons for the success of a business is the ability to quickly adapt with the changes that have occurred and adapt and renew its approach in line with the changes.
Since most businesses are exposed to a lot of change, the more flexible an organization is than other competitors, the more successful it will be in taking the pulse of the competitive market, profitability, and growth.
The Importance of Organizational Agility
Nowadays, due to the speed of changes in the field of business, organizational agility is no longer an optional matter for organizations. Considering the increase in customer demand and the upward trend of the market every year, as well as the discussion of digital marketing that has made the work of supplying products faster and easier, this issue should be part of the main body of an organization.
Organizational Agility Models
Every organization, depending on the subject of its activity, should use different models of agility to advance its organizational goals correctly and appropriately. Currently, there are 3 Organizational Agile models that are being developed. But to be effective, one should not be limited to one example and it is better to use different shapes and models. In the following, we explain the main organizational agility models:
1. Operational Agility
This type of agility is related to the organization's ability to quickly transfer resources at its disposal in order to improve business conditions. Sometimes the changes faced by the companies are so fast and unpredictable that they have to accelerate their operational situation to stabilize their situation. The realization of this issue may sometimes happen through outsourcing.
2. Agility of Investment and Participation
Sometimes we need to cooperate with other people or organizations to develop and improve our business. For example, let's add new people with relevant and necessary expertise to our collection or act to grant representation.
3. Strategic Agility
It is related to the strategy that the leader and manager of a business should have in his field of work. It means to know the opportunities and threats well and consider predetermined plans for them. Also, it should always be ready to compete and surpass other competitors with creativity and new ideas. In strategic agility, we can use new ideas to increase our ability to adapt with conditions and gain more competitive advantages.
Applications of Organizational Agility
1. Compatibility with Changes
Organizations that care about their agility are always ready for changes. Even organizations that are able to predict changes are always one step ahead. Because they are focused on possible changes and try to adapt themselves to it in the shortest and fastest time with new methods.
2. High Revenue Growth
An organization that has agility can surpass the competition of its business competitors with new ideas. In this way, it presents its products and services in a new form and with higher quality. An organization with this feature will be more successful in attracting new customers and retaining former customers.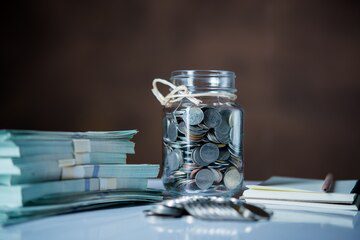 3. Employee Engagement
Despite the agility of the organization, each employee knows their specific tasks in detail and focuses on them. In fact, the tasks are clearly separated and there is no news about the multiplicity of tasks and its dispersion. Since most people dislike repetitive and monotonous activities, and their preference is to work in a dynamic environment with new ideas and creativity, they choose an organization that has an agility factor. Organizations with organizational agility attract more loyal and creative employees.
1. Hiring the Right People
Employees are the decisive chess pieces of the organization. For the agility of the organization, we must be very careful in choosing the arrangement and movement of these components. For example, let's use people in the organization who have a creative and innovative mind. Sometimes there is no need to emphasize too much on the expertise and knowledge of people. As long as the people in our team have potential abilities or creative minds and ideas, it will greatly help the progress of our collection.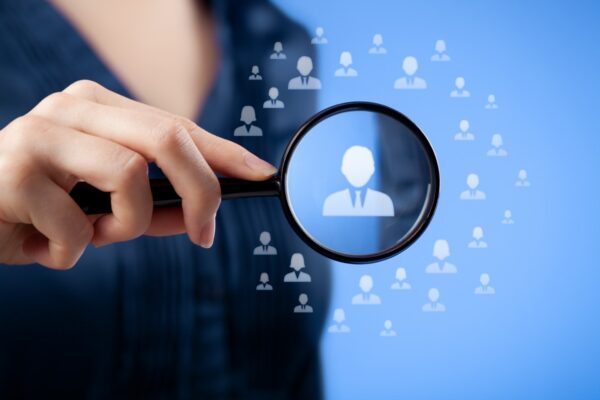 2. Create a Vision
Creating a vision is one of the duties of an organization manager. When the goal of the group is clear to the employees, everyone is motivated to work hard to achieve that goal. A shared vision also helps increase employee engagement and reduces absenteeism.
3. Removing Communication Barriers
All sections and different parts of a complex are like body parts that work together and interact with each other with the aim of preserving human life. An organization with a single and common goal and reminding employees of it should make them interact with each other. Eliminating these barriers may seem difficult at first glance, but by reminding and emphasizing the goal of the organization, the field of interactions can be provided as much as possible.
Up To Sum
As stated, today the values of organizational agility are not hidden from anyone and its importance is increasing day to day. In today's changing world, one of the most effective ways to win in the competitive market is to use this capability. It may seem simple at first glance, but it has complex dimensions and requires a lot of precision and planning.
Keywords: Organization, Management