Business Quotient
Business Quotient is a mechanism that can check the performance of the organization with the help of its analytical tools. In order to continue its work process, every business needs a series of detailed information regarding its organizational performance, its progress and its profit and loss. A detailed examination of these factors is very important in the progress and success of the business; Because it makes the path clearer for managers and makes them aware of their strengths and weaknesses. This is where business intelligence comes in handy for managers.
The Nature of Business Quotient
Business intelligence is the knowledge that deals with the analysis of information within the organization. As a result of this analysis, the manager obtains comprehensive information about his internal organizational performance, which helps him to choose the best strategies in advancing the organizational goals.
In fact, it can be said that this system, in the form of a consultant, provides useful information in the field of sales, policies, pricing, and such things, which will be very helpful for the manager in making decisions.
Business intelligence in the organization seeks to gain profit, reduce losses, increase performance and productivity, and excel over competitors. In this regard, by presenting classified information in the form of charts and tables, it will lead organizations to choose and use methods that will work and be useful for them, and will warn them against using inappropriate strategies.
The Importance of Business Quotient
Using traditional analytical tools to evaluate the organization's performance will be very time-consuming and non-standard. Because there is no accurate information in this regard and all analyzes will be based on speculation and feelings and approximations. But the use of business intelligence capabilities provides all the information in this regard through numbers, tables and charts, in a completely accurate manner by mentioning the time and place, and by interpreting them, it allows managers to choose the necessary and appropriate factors. Use the utmost precision and sensitivity in presenting your products.
Advantages of Using Business Quotient
1. Easy Decision Making
By using the statistical community provided by business intelligence, we can have a more detailed review of the existing conditions and the state of the market, customers, employees' performance, the rate of growth or decline of our collection and business. This issue will help us in making decisions in choosing the best production and sales strategies and will lead us to more profitability.
2. Increasing Productivity and Profitability
We mentioned earlier that with classified business intelligence information, our operational power will increase. In fact, by using this information, effective and profitable factors as well as destructive and harmful factors can be identified for us. Therefore, by increasing the efficiency of positive factors and removing or modifying destructive factors, we can increase our work efficiency and profitability.
3. Providing Continuous Reports
In order to have an efficient management, we must constantly have completed and accurate information related to all business sectors. The use of business intelligence mechanisms can comprehensively, completely and continuously provide us with the possibility to continuously monitor various parts of the collection. Also, if a problem occurs at the beginning, we can solve it or even prevent it from happening.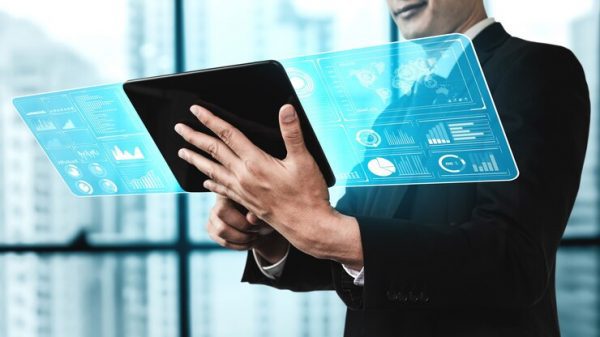 4. Competitive Advantages
When we have complete and accurate information about the facilities, quality, capabilities of our collection, products and employees, our competitive power will increase significantly. In this case, without fear of failure in the competitive environment of our business, we will enter the competitive atmosphere of the market and try fairly in order to surpass other competitors.
Disadvantages of Business Intelligence System
1. Providing False Information
The output of business intelligence information is derived from its input information. If we have made a mistake in entering information into this system or given false information, the output information will also be incorrect. This issue can cause our business to fail and incur irreparable losses.
2. Installation Error
Business quotient consists of data analysis software and platforms. An error in the installation of any of these parts will lead to the output and incorrect information.
3. Little Knowledge in Use
The business intelligence system is constantly being updated. Lack of knowledge and lack of proper training in this regard makes employees not have the necessary preparation to use its mechanisms, and this system fails to provide its proper performance.
Up To Sum
The responsibility of business quotient is to provide correct and appropriate statistical information in order to optimize the quality of products and improve the performance of the organization and employees. In this regard, it also uses different software and platforms, which require technical knowledge and experience to use. This system will help managers to choose the best organizational strategies and will lead them to the correct advancement of their organizational goals.