Emotional quotient and Crisis Management
Emotional quotient includes a large part of our life, particularly how to develop our crisis management because our emotions actually originate from our emotions. Therefore, lack of attention and proper management of emotions will lead to mismanagement and huge expenses. Good and effective managers are peoples who have the ability to control and surround their emotions. Such managers are more in the center of attention, interest and trust of employees. Because in times of crisis, they will have better management of crisis situations.
Emotional Intelligence
The term emotional intelligence is composed of two combinations of intelligence, which means the ability to learn, acquire knowledge, solve problems, and emotion, which means different human feelings and emotions, such as sadness, happiness, anger, fear, anxiety, etc.
The term emotional intelligence means the ability to recognize and control different emotions and feelings in specific and different situations. In emotional intelligence article, we have fully discussed this topic and its various dimensions.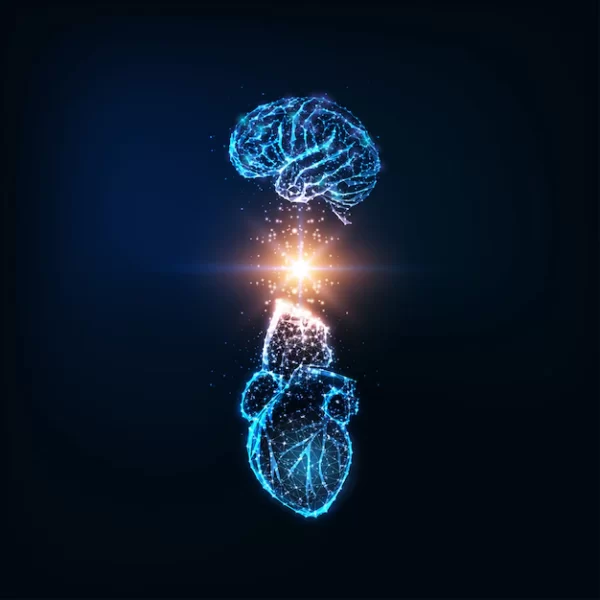 Crisis and Crisis Management
We usually use the term "crisis" when we are faced with dangers and natural disasters. But that's not all. Natural disasters such as floods and earthquakes are only part of the wide concept of crisis. In internal discussions, we have the crisis in economic, social and political issues. For example, economic changes and reduction or increase in prices can cause businesses to face a crisis, or changes within the government can also cause a crisis for such organizations.
Sometimes crises are related to people within the organization. It means that one of the employees will experience personal crises and such crises will not have destructive and negative effects on the body of the organization and it can be handled and resolved far from the main focus of the group.
But sometimes, some crises are periodic and will threaten and cause serious damage, such as changing laws, reducing budgets, on the body of the organization and businesses.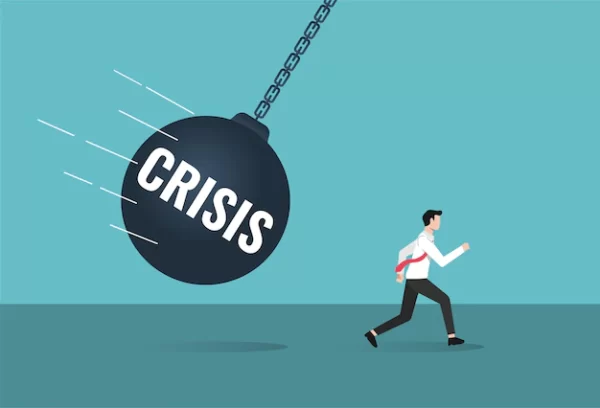 Different Forms of Crisis are Linked by 4 Common Features
1. Vague, sudden and unrecognizable origin.
2. The extreme threatening power of crisis-causing conditions.
3. Few opportunities for the organization to make the right decision.
4. The organization is at a crossroads.
Crisis management is a set of logical, fast and correct decisions, in the shortest possible time and with minimum mistakes. In crisis management, we try to prevent their occurrence or minimize the harmful effects caused by timely identification of possible threats and risks.
The Relationship Between Emotional Intelligence and Crisis Management
The ability to control emotions is essential for crisis management. If the manager has more control over his emotions, he will make more rational decisions in critical situations and will even be able to turn threats into opportunities. Therefore, there is a close relationship between emotional intelligence and crisis management.
There are many different factors in the formation and survival of organizations. Factors such as financial resources, sales market, etc., but one of the main factors is human power. In terms of emotional intelligence and the ability to manage and perform tasks correctly, human resources will play a key and influential role in the structure of their respective organizations. People with high emotional intelligence will have a positive and effective approach, and people with lower emotional intelligence may face the whole organization with many crises.
The impact of emotional intelligence on crisis management appears when the organization faces an unpredictable crisis such as bankruptcy. Every organization may face various crises many times during its working life. These crises can be in different economic, social, political or even natural fields. In this situation, management based on the abilities of emotional intelligence can reduce the burden of heavy blows on the body of the group and financial and even reputational losses.
In the past, to hire efficient human forces, more attention was paid to their intellectual abilities, but today, due to the complexity of business branches, the importance of creativity and various crises in the work fields, People's emotional intelligence abilities are a topic that is more important than ever for business owners.
To sum up
According to the above-mentioned content, today the most successful managers are those who, with proper and sufficient knowledge of their organization and employees, as well as relying on their emotional intelligence abilities, display the best crisis management on special occasions. These people have a wider range of relationships, are more reliable and more people are willing to cooperate with them.
By understanding the close relationship that exists between emotional intelligence and crisis management, we clearly understand how much the employment of capable people with high emotional intelligence has reduced the amount of damage caused to our business and organization in critical situations and will lead the organization in a more appropriate direction.
Keywords: International, Business, Management.