International Manager
If our business activities are in line with cross-border goals, we should be able to achieve our desired result by strengthening our international management skills in the competitive environment of international trade. In this article, we intend to express ten points that distinguish an international manager from an ordinary manager.
1. Identify International Opportunities
An international manager must identify business needs at the global level and act to meet these needs. Timely identification of emerging needs in the field of business and their development at the international level can turn an ordinary manager into a successful international manager.
2. Adapting to International Markets
A domestic small business can also expand to an international level. For this, there is no need to have different branches or representatives around the world. Only the correct identification of international needs can make this important.
3. Information about The Company's Achievements
Successful managers get full information about the company's achievements so far, that they can guide the company on the path of globalization. A manager with these conditions can take his company to the place he wants. In order to keep up with the process of globalization, it is necessary to understand and identify the process of globalization.
4. Effective Communication with National and International business customers.
5. Use of New Technologies
In order to have a successful management at the international level, we must use new technologies to develop our business activities and increase the quality of our products in line with international changes and changing customer interests. Today, with increase the level of products, needs, information and competitors in the global trade market, the need to increase the use of new technologies is felt more than ever.
6. Training and Increasing Information
Every successful international manager must be aware of ways to develop and advance his business internationally. He should also know the types of foreign business investments and international laws and teach all these information to his employees.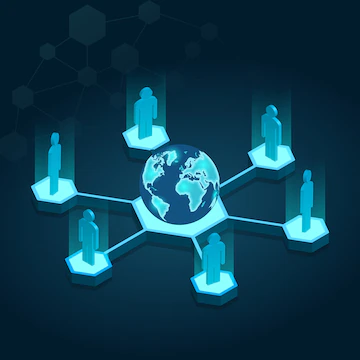 7. Having Global Strategic Thinking
A successful international manager will look for the best people around the world to develop his activities and business goals. In fact, the thoughts of a successful international manager are not limited to their internal borders. He forms his cooperation relationships at the international level and with many people and communicates with them to penetrate the global market.
8. Ability to Negotiate
Having the ability to negotiate is very important for negotiations at the international level because an international manager deals with different people with different opinions and views on a global level. The ability to convince this group of people and conduct negotiations with a win-win approach will not be possible except by strengthening negotiation skills. Also, the use of emotional intelligence will be very effective in the effective progress of negotiations.
9. Clerk abroad
Maybe for the further development of our business activities, we need to have a sales office in the country of interest. For this, we have to carry out the necessary and sufficient investigations to what extent the market of the relevant country allows us to do such an action and have a necessary cost estimate.
10. A Successful International Manager is Fluent in International Language Knowledge.
Up To Sum
Strengthening the necessary skills at both an individual and global level is essential to becoming an international business manager. Learning these skills and practicing them can be a launching pad for an ordinary manager at the domestic level, which will raise him at the international level and turn him into a successful manager.