Mistake of Marketing Managers
The mistake of marketing managers can be seen in the incorrect selection of relevant strategies and their inappropriate use. Of course, sometimes these mistakes originate from the resistance of business managers in accepting the correct marketing methods and the proposal of the collection planners. For this reason, some businesses face irreversible failures in the middle of their activity due to not benefiting from a proper marketing approach.
Here are some common mistakes in the field of marketing:
1. Wrongly chosen Strategy
We must know that each situation requires its own strategies. Absolute reliance on previous strategies that have passed their test correctly in the past and in other situations and we have seen positive results from it, may be that in other situations and even in the same conditions as in the past, it no longer implies the positive results of the past. Therefore, it is better that the marketing strategies are suitable for different conditions and situations.
2. Employing Appropriate People or Early Employment of Appropriate People
When we start a strategy, it is logical to wait for its effects and results. Successive changes in choosing different strategies, before we see the results of our current chosen strategies, not only will not help our business; It can even cause our business to face a crisis. Therefore, in order to apply any strategy in the field of marketing or to hire experts in this field, we must first wait for the results of the steps we have taken, recognize the weak points and need to improve our work, and then look for experts and change our strategies.
3. Providing Misleading Information
This issue occurs where a company seeks to suppress and destroy competing businesses in order to attract customers; That is, instead of clearly introducing his business, he tries to defame and slander and provide false information about competitors' products. This issue can be one of the most fundamental challenges in the way of businesses. Therefore, every manager should be sufficiently prepared to face such a destructive atmosphere.
4. Push Marketing
When we adopt one or more strategies to market our products, there is a possibility that some of them will not be fruitful. But the damaging point for the business is to completely abandon the adopted strategies and turn to newer ones. Don't abandon our strategies! If we see that some of them are ineffective, we should develop the strategies and focus on newer ones, but this should not cause us to cut off and remove the old strategies. Let's move forward with all the cases. For example, if marketing through social networks does not meet our needs, then we should take other examples of marketing such as television advertisements.
5. Low Level of Cooperation
In a marketing set, all factors must participate in this process in the same direction. For example, the person in charge of marketing through social networks should be aware of the performance of the person in charge of the site in this field and vice versa. In this case, they can convey the same information to the customers and support each other.
6. No Website
Many businesses are unaware of the importance of a website for the growth and promotion of their business. Simply focusing on social networks to introduce the existence of our business to customers will not have a significant impact on the success of our business. Of course, this does not mean that social networks are of low importance; It only shows the importance of the website in making it easier for domestic and even foreign users to access our products online.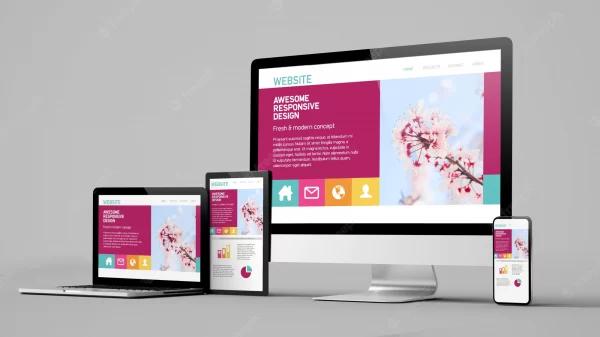 7. Error in Finding the Target Audience
The foundation of any business is based on its customers. Correct recognizing of the target community, which is the customers, helps us to choose and apply the best marketing strategy. Because we design our marketing strategies based on the gender, interest, occupation and other personality traits of our target community. Without considering these things and choosing the wrong target community, our business will not only not grow, but its failure will be certain.
8. Lack of Emphasis on the Value of Our Brand
In marketing, it is very necessary and important to mention why we are superior to our competitors. Expressing our superiority over other competitors and accepting it to the target community will be our winning card in the development of our business.
9. Failure to Evaluate the Results
Unfortunately, evaluating the results of past performance is not accepted by many businesses due to its time-consuming nature. But the thing to think about in this regard is that many new ideas come out of the hearts of old and failed ideas. Therefore, examining the previous strategies and the reasons for their failure or downfall will lead us to a more correct path.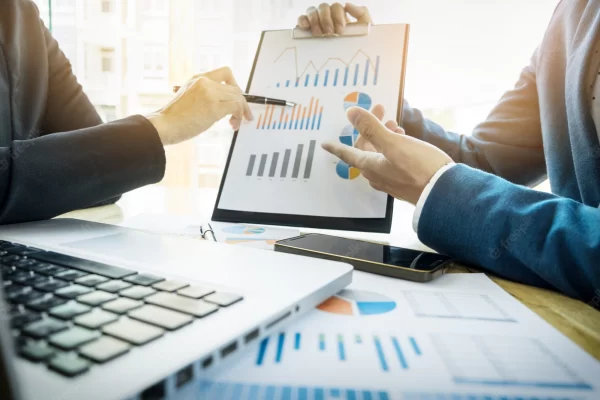 10. Copying
When we are starting a business and we have an eye on the path of competitors to advance our internal organizational and marketing goals, we should not hesitate to fail our business! Modeling successful and similar businesses is an admirable point. But absolute copying of their working and executive process will take our business out of balance and exclusiveness. Because the intro-organizational strategies of each business are different and appropriate to the internal framework and embedded capabilities.
Up To Sum
The impact of marketing on product sales and business development is not hidden from anyone. But being careful in choosing the right strategies and applying them in the right place, while being the key to solving the mistakes of marketing managers, will also be a bridge to success in achieving internal organizational goals. Of course, this requires research, thinking and correct decision.