Risk Management
Risk management has the concept of accepting that we are now and starting to move from where we are. The world has three parts; past, present and future. We only have control over the present. The past and the future are not at our disposal. Maybe our past is full of bad emotions and motives such as anger, hatred, lack of self-confidence and other negativity. Put the negative and bad past in the trash and put a clean stone on it.
Future Control
You can control the future. First you have to let go of the past. Do risk management, feel your feet on the ground, where you are. Now move forward to the future with firm steps. When you let go of the past, you can definitely make the right decisions for the future.
Failure or Success
You make excuses for not succeeding. This is a reason to fail. To manage risk, forget how many times you have fallen, you have to reach the top. If you have lost in business, lost your position, let go of the past. Stop playing the victim and think about a future where you are victorious. You have to keep trying. People who don't have a plan, or don't make an effort to make it work, are the ones who fail.
Determine Your Goals
Goal setting is important in moving and on the path to success. Goal setting is as important as eating and sleeping in life. Each of your dreams can become a goal. When you make your dream specific and measurable, it becomes a goal. Knowing what you want and having a clear goal shows that you have reached 50% victory. Only by having aimless expectations will you go from failure to failure.
It is with the Goal that You can Achieve Success in Succession
A goal is quantifiable. With a specific goal, you can quickly reach the right place, build and master the necessary resources to achieve the goal. To achieve the goal, you need time, money, knowledge and other things like helping others. A clear goal turns your mind into a magnet that can attract everything you need to achieve your goal.
Make your Goals Believable
Doubt and belief are contradictory. Doubting success and reaching your goal destroys your chances of achieving success. Imagine you are going towards your goal with strong faith, suddenly you doubt and put your foot on the brake. Study, examine your thoughts and experiment until you believe your purpose.
Write your Goals on a Piece of Paper
In order to accept a goal and achieve it, be sure to write down your goal. Unwritten goals lack clarity and established detail.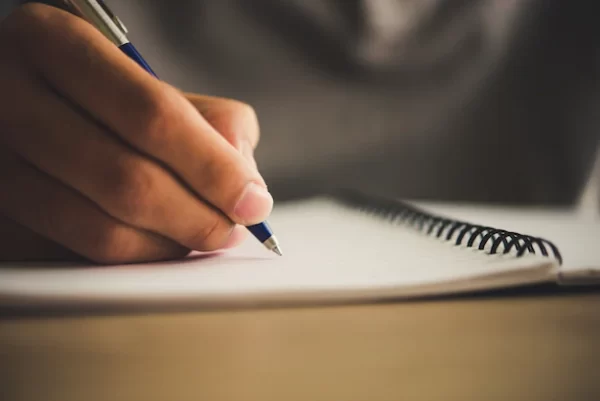 Specify the Time Required to Achieve each Goal
Write your goals in a list, be sure to write down the time required to achieve that goal before each goal. Consider the time you want and the time you really need to achieve your goal.
Write Down 10 of your Top Goals and Place them in front of your Eyes
On the way to the goal, the possibility of getting confused is high. Imagine you are moving on a road. Keep reminding yourself of your goals so that you don't deviate from the path. Stick your list of top ten goals wherever you can see them. For example: on top of the mirror, behind the car sunshade, a card in your bag, office drawer. Imagining reaching a goal is like giving a direct command to the brain to move towards the goal with all its might.
Up To Sum
To achieve this, we must have risk assessment. Like trying to cross a raging river and the only way out is through wet, moss-covered rocks, we first focus. We jump on the first stone and continue the path after gaining the most balance. We only think about where we are now. It doesn't matter where we have been before or where we will be in the future, the present is important. Planning is important to achieve the goal.