Common Mistakes in Advertising
Common mistakes in advertising is having many examples of different types of ads. The lack of effectiveness of advertisements makes us feel disappointed.
Many advertising brochures are similar. These days we are faced with similar advertisements which are not effective. Sometimes the cost of advertising reaches millions of Tomans and it also takes a lot of time. Be honest with ourselves. See your business card design. Pay attention to the design of your company title. Check out the brochures. Don't care about the expenses spent on your ads. How effective do you think these ads were and were they not similar to other ads? You present yourself in advertisements as others and make the same commitments. Everyone believes that the traditional way of advertising is the same as business.
But is the only way or the best way of advertising the same traditional way? We must be different and not use the traditional method like others. By using new methods, we can prevent large losses or the destruction of our business. There is an old proverb that says: "By doing what you always done, you achieve what you've already achieved." Be careful not to fall into the trap. The same work does not have different results. In the best form you can achieve average income by imitation.
What are the Benefits of Focusing on Marketing and Advertising?
1.Customers call you or come to meet you.
2. You can offer your goods and services honestly and ethically and professionally to your current and even old customers.
Let's Put Aside Fear and Be Different
Let's start with marketing and proceed with marketing. Consider the real wishes of the people. It is important to accept being different and use it. We should not think about how our colleagues will judge us. Focus on our goal. Our goal is to attract new customers. Being different does not mean being harmful or unethical. Write an article about our work and provide it to customers. This method may make our competitors and colleagues laugh at us. But in the end, it is possible that our sales will increase.
Let's Focus on the Thoughts of Prospects
Gary Helbert is a premium marketer. He published an article:
(When I was young, I worried about what other people thought of me. I worried that they would have the wrong thoughts about me. As I got older and made mistakes, I worried that people would have a good opinion of me. Then, when as time went by, my insight deepened and I realized that no one is thinking about me at all.
The truth is that there is no image of us in other people's minds, and until there is a reason, no one thinks about us, and if they do, they soon forget us. We need to take the time to understand the mindset of our future customers. future customers are those who will pay us in the future. Prospective customers are the only important people to us. If our competitors don't like our work, it's their problem!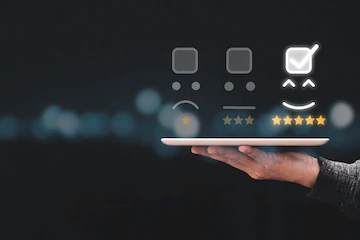 Do You Imitate Your Competitors?
Your competitors have a way of advertising. For example, they advertise in the newspaper. You must not act like them. Creativity can help you find new customers for less. By visiting other businesses and looking at how they advertise, you may be able to find creative ways to advertise.
Be aware that we will not succeed in advertising just by spending a lot of money. Spend money on advertising and not to prove ourselves to other competitors.
Up To Sum
Successful marketing can be achieved by examining the mindset of customers and using creativity. While marketing and using creative ideas, we should not get involved in negative thoughts such as what others or competitors think. Future customers and increased sales are the goals of marketing and advertising. Avoid common mistakes in advertising. Spending money on advertising is the right thing to do.