Digital Business Card
The digital business card is the modern, up-to-date and modern form of the cardboard business card. The method of publication and the way of reaching the customer will also be through SMS. This style of business cards allows active or even potential customers to share business information such as contact numbers, website addresses, online sales pages in virtual networks, etc.
Types of Digital Business Cards
1. USSD
In this example, we are dealing with business cards with USSD code. The USSD code is the same pattern as *1234# that we dial with our mobile phones. To use this code, we must first purchase it through the sites related to mobile phone SIM cards. Therefore, it is necessary to purchase the desired code by referring to the first mobile site or Irancell and studying the relevant terms and conditions.
Disadvantages of USSD Method
One of the most important disadvantages of this method is that if we choose the command code we want from the first mobile operator, it will not be possible for Irancell subscribers to use it. This case can be considered as one of the limitations of this method. However, despite the existing limitations, its use is not without grace and benefit. Because by dialing a special command code, our business customer will see the necessary information on his/her mobile phone screen and can also access our product menu.
2. SMS
To use SMS business card, it is necessary to buy a SMS panel. In this method, we must define a number or a word as crm so that by sending it through the SMS system we have purchased, the relevant and exclusive information of our business will be automatically sent to the customers.
3. NFC Electronic Business Card
In this method, we are faced with physical cards on the one hand, and with mobile phone technology and facilities on the other hand. This method itself is divided into two parts:
NFC Section
This section includes people whose mobile phones are equipped with NFC capability. Information will be received by bringing the NFC part of the mobile phone close to the business card.
QR Section
This section is related to people who do not have the previous ability and to receive relevant information, they use their mobile phone camera and scan the code through special QR reader applications.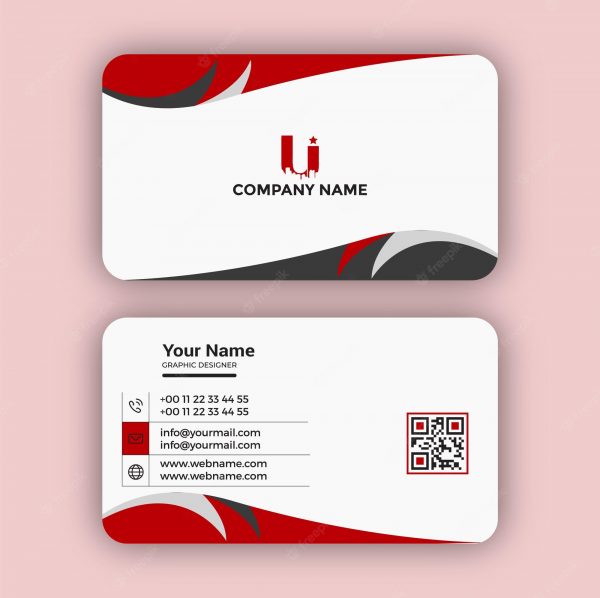 Advantages of Using a Digital Business Card
1. Access to Bank Number
Perhaps it is better to explain this topic with an example. For example, the use of SMS panels provides us with a large amount of useful numbers. For example, when we ask our customers to send a specific command code to our dedicated SMS system, over time we will get a comprehensive and practical list of active and potential customers. In this way, we can inform our customers about the advertisements and discounts related to our business in the shortest and fastest possible time and with just one click.
2. Editability
It is not possible to edit information in traditional business cards. For example, when the address of our store changes, it will be possible to inform customers of the new address only by changing the business card. This issue can face us with material losses and the process of attracting our customers may have a downward trend.
3. Ability to Click Directly!
Nowadays, with the advancement of technology and the increase of internet purchases, most of the income of businesses is from online transactions in virtual space. But it is also important that our face-to-face customers are aware of our online sales portals. It is noteworthy that the search for relevant addresses in cyberspace by customers has a very low probability. But on the other hand, by sending links related to our online stores, such as the site and Instagram, through SMS, customers' access will be easier and they will get to our site or page with just one click.
4. Environmental Protection
Naturally, not using cardboard business cards will result in less paper consumption and as a result we will have a healthier environment.
Functionality of Digital Business Card
The fact is that in order to use a digital business card, the customer must either visit our store in person or have prior knowledge of us. But the main mission of the digital business card is continuous and effective communication with the customer. This connection will be through access to the same comprehensive database of application numbers. In this way, by obtaining customer numbers, we can continuously inform them about store information such as new items, discounts, etc. In this way, our business is registered in the minds of customers and we will not lose them.
Up To Sum
Operating in the existing competitive environment, especially the virtual environment, will require updating and testing more ways to attract and retain customers. Using a digital business card is one of these methods that, along with its limitations, its benefits are also undeniable.