Entrepreneur
Being an entrepreneur is one of the most difficult career paths that anyone can choose. There are many businesses that force us to do a lot of work, having a certain amount of patience and commitment.
Entrepreneurship is a difficult and admirable job. It doesn't matter which field of entrepreneurship we are in or what type of business we have, it is important to know the mistakes that are spreading among entrepreneurs in the market. These mistakes are the biggest mistakes that an entrepreneur can make. Avoiding these mistakes will help us to take many paths of success.
Reasons for Entrepreneurs' Mistakes
1. Waiting for Early Success
If we want to achieve many successes in a short time after starting our business, we will be disappointed very soon. Yes, it is very admirable to want to move forward with motivation and confidence to achieve success, but we should not expect dramatic events in a short period of time. This is one of the worst mistakes' entrepreneurs make.
It's worth noting that achieving anything costs money. The cost of achieving great success is continuous, long-term, intelligent effort. It takes a long time for the business to grow and give us much profit.
We must have reasonable expectations and be patient. One of the most important mistakes of entrepreneurs is that they expect to make money at the very beginning. Also, many failed because of their unreasonable expectations and high business costs.
2. Try not to Do Everything Ourselves
Obviously, as a good entrepreneur, we should know to leave some of our work to others. If we want to do all our work ourselves, we will fail directly. As an entrepreneur, we must know how to outsource. Everyone has expertise in a field and time is limited. Every type of entrepreneur with all kinds of work needs to delegate a part of his/her work to others, so that he/she can spend his/her time and focus on what he/she specializes in and is more important. Single-mindedness by scattering us over different activities can make the worst mistakes of entrepreneurs.
3. Ignoring Your Interests and Going Only because of Money
If we are not interested in our business; We will not succeed. One of the biggest mistakes we make as an entrepreneur is starting a business outside of our interest and with the goal of earning income.
When a person starts his/her favorite business, his/her friends and relatives may tell him/her to go for a more profitable business. Some people listen to these words. They go to a job they don't like, but they earn more.
These people work to make money and then spend it on expanding their work to make more money. It's like they're in a competition where everyone wants to make more money. Whether these people become rich or not, they will not succeed because they are not interested in their work. That's why this is one of the biggest mistakes' entrepreneurs make. On the other hand, people who are interested in their work, even if they think about work during their rest, enjoy it.
They are not counting the days until the weekend. They work to live, and are satisfied because they can become the best at what they do.
4. Incompatibility
If we want to avoid making the fourth biggest mistake entrepreneurs make, we need to learn, and adapt to change. To adopt new and creative methods and paths and solutions. Explore new options, pay attention to innovation, and be flexible.
5. Ignoring social media
But it is not important that the work process does not require the Internet. Why do we need the internet anyway? Because all the people are there and our customers are among them. In this situation, anyone who wants to succeed must communicate with the customer where he/she is.
Not paying attention to the media is undoubtedly one of the mistakes of entrepreneurs. Media is cheap and highly influential. In the media, we can introduce ourselves, find new customers, and demonstrate our competitive advantages without spending on big banners.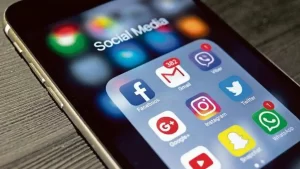 Up To Sum
We learned to forget the giant story of the magic lamp and not expect our business to be a magic bean.Also, we learned that we should entrust and outsource the work. We also read about the importance of interest in work and knew that we should be flexible and adaptable.