Negotiation Techniques
Negotiation techniques is a process that every human being has done once at least once during their social or even individual life. In fact, the ability to convince and overcome opposing opinions and reach the desired result is referred to as negotiation. But we must know that negotiation is a technique and skill. negotiations are generally associated with many challenges and tensions that the managing and solving possible issues and problems requires learning some necessary skills and techniques under the pretext of negotiation methods. In the following, we mention 8 essential techniques for a favorable negotiation.
1) Foot-In-The-Door
in this case of negotiation techniques, we start with a basic and small request and prepare the ground for our large requests.In this case the probability of the other party agreeing to our secondary request will increase. e.g, to buy the favorite mobile phone, then a lot of bargaining, we successful to get a discount from the seller. In the next step, we want the seller to give us a suitable cover for the purchased phone as a gift. Therefore, the probability of the seller agreeing with our request will increase.
2) Non – Sequitur Encounter Method
This method is the opposite of the previous method. In fact in this method, we first make an unreasonable request and give a strong possibility of opposing and rejecting it and the next request will be smaller and more logical. So, the other party has no choice but to accept it. e.g, in a phone call with our friend, we ask for a loan of 5 million. As a result, when we face the rejection of his/her request, we ask for 2 million in the second step. In other words, "Ask much to get a little!"
3) Either This – or – Nothing Method
This is one of the negotiation methods that we offer a specific product and service and people need it. Generally, we determine a fixed condition for its presentation and the other party must provide our services and goods only under the same conditions.
4) Use of Competitive Leverage
Basically, using the lever of competition can be very effective in reaching the desired result. When we are at the stage of entering a contract, it is better to check the conditions of other competitors and choose an option that fits our budget. Therefore, by knowing the conditions of other competitors, we can examine whether our contracting party willing to provide services with competitive prices or better quality or not?
5) Look For Win – Win Situation
Generally, in a win – win negotiation, conditions are provided that every thing is in the most ideal possible situation for the parties. That is, we must arrange the conditions in such a way that both our own interests are secured and the ideal conditions accepted by the other party are included in it.
6) Giving Points
This can be one of the most effective negotiation techniques. Giving a series of concessions in relation to the subject we are negotiating about it, can pave the way for us to reach the desired result. Points should be such that they are not important to us but to the other party. In this way, a sense of compensation and gratitude is created in the person and he/she gives in to our wishes more easily.
7) Pr-Negotiation Preparation
Always clearly define your positions and interests before discussing the topics you intend to discuss. This will help you in organizing the negotiated topics. Also, the level of your demands from the other party, your maximum and minimum goals from the negotiation can be evaluated.
8) Emotional Quotient Technique
Emotional Quotient is one of the most important factors needed to conduct a favorable negotiation. Therefore, by using this method, we can control our emotions during negotiations, focus more on our goals and desires, and provide better ideas to make our goals practical.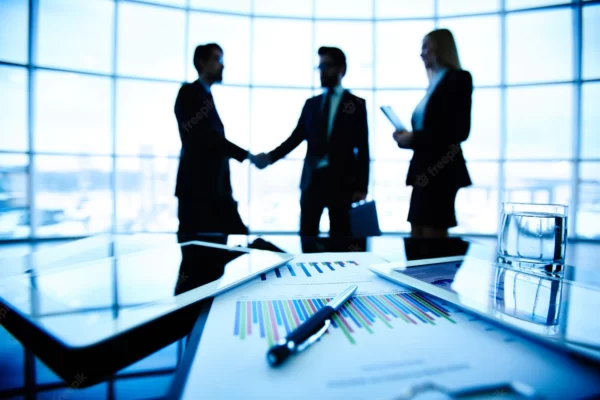 Up To Sum
In general, it should be said that negotiation is not just an ordinary conversation and expecting the desired result from it. For a fruitful negotiation, it is necessary to observe some techniques and skills under the pretext of negotiation techniques, before and during the negotiation. We tried to provide you with some of these skills in this article and in the article "Business meeting and points to be observed before". To learn these skills in depth, the Uprodemy collection will be by your side.