Sales and marketing training is very important and essential for leaders and sales representatives of an organization or a start-up business. A good sales process is the foundation of any successful sales organization, so we need to learn how to improve our sales process and close more deals. To create a proper sales process, we must have proper information about that sale. Stay with us for basic sales and marketing training. Also, to read more articles about business organization, you can refer to the articles page.
Sales and Marketing Training Program
A sales and marketing training program designed to help sales professionals achieve sales success for themselves or their organization. Most sales training programs help develop the sales skills and techniques needed to approach data, generate new sales opportunities, close deals, and build relationships with customers.
Whether you're just starting out in your sales career or a seasoned pro who's been in the game for years, the skills and techniques you bring with you are the keys to your success. Therefore, you will always have room for improvement. Sales skills that empower professionals to find new opportunities include:
•Knowing the market
•Targeting buyers
•Search for opportunities
•Providing a value proposition.
Special training programs for sales skills that create the ability to find new business include:
Consultative Selling
Sales professionals are trained to avoid sales-oriented behaviors and leverage insights to earn the right to ask more questions.
Targeted Search: Sales and marketing professionals are trained to engage audiences in conversations that help them reach key decision makers.
Sales Networking Training: Sales professionals are trained to open new conversations by summarizing their most compelling points to quickly build credibility.
Learning Sales Management and Sales Process
Sales professionals are trained to segment a territory by prioritizing existing and potential customers to improve productivity.
Sales and Marketing Training to Win Deals
Sale skills that enable professionals to win opportunities include: planning and strategizing, understanding needs, building consensus, finding value, storytelling, problem solving, effective presentation, selling with teams, and negotiating to close the sale. Specific sales skills training programs that develop the ability to win business include:
Storytelling Training: Sales professionals learn to present information using stories to make their position memorable and easier to understand.
Team Sales: Sales professionals learn to organize team sales presentations that include non-sales people such as sales subject matter experts to add value to buyers.
Win-Win Negotiations: Sales and marketing training professionals see to consistently execute win-win negotiations by resolving issues during the sales process.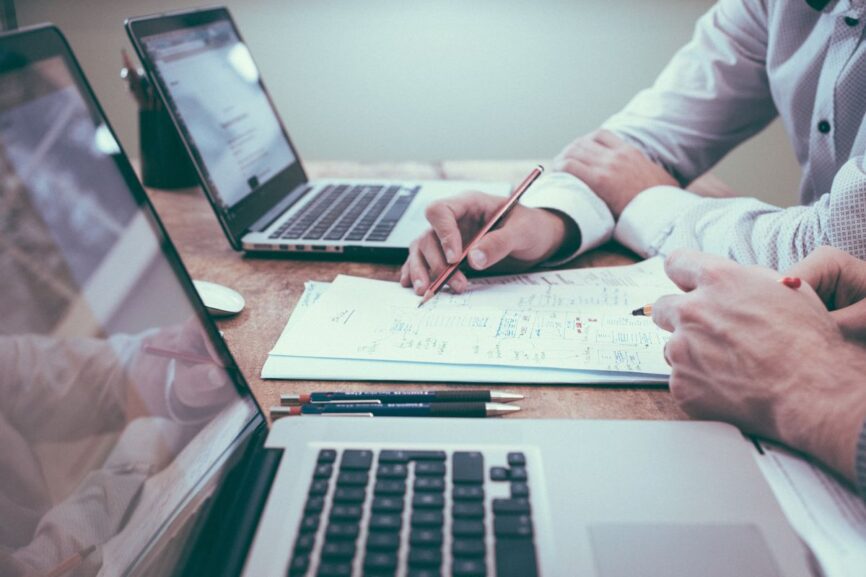 1. Social Selling
Dramatic changes in the buying process (75% of B2B buyers are significantly influenced by social media and 84% of senior executives use it to support purchasing decisions) and the one-way nature of the conversation between seller and buyer in the traditional sales process has led to Developing new strategies for prospecting and building relationships with customers, especially social selling.
Social selling is an effective way to use brand channels on social media to connect with potential customers, develop that connection, and build long-term relationships with potential customers.
Social selling means making our interactions with potential customers meaningful and presenting our brand as a solution to a specific customer problem, building trust and loyalty.
This requires a lot of thoughtful actions:
•Build relationships, not sales;
•Gradually building a foundation for relationships;
•Regular interaction and per-sale service delivery;
•Social search by joining and participating in groups and communicating with potential customers;
•Participate in existing conversations about our brand;
•Provide value by sharing relevant content and providing feedback.
The right social selling strategy helps us:
•Reach our potential customers directly.
•Introduce your brand as a solution to the buyer's problem.
•Gaining trust and loyalty;
•Shorten our B2B transaction cycle.
•Getting new opportunities;
•Improve customer retention;
•Grow for free (or almost free).
We should consider whether this method is suitable for us or not. Because:
•It takes time;
•It requires a lot of practice;
•Requires a lot of hard work;
•It is risky.
2. Collaborative Sales
Collaborative selling is a completely intelligent approach to selling in today's environment that is part of sales and marketing training. Many companies are entering a very competitive market, but the traditional sales process with its cold, cold calls and emails is too long and inefficient, forcing us to slowly move leads down the road until they become buyers. Collaborative selling is an approach to selling that involves close collaboration between companies at every stage of the sale, serving customers as a partner and helping to achieve sales goals faster.
Types of Cooperative Sales
In this sales and marketing training, there are two major types of cooperative sales:
Technology Participation
Integration that can bring two partners together, such as offering different solutions to a potential customer at the same time for software vendors.
Partnership in the Sales Channel
For example, a vendor and a supplier form an alliance to sell a solution to a customer. In this case, sales teams combine strengths in prospect identification and work together to close deals.
Collaborative selling helps companies:
•Accelerating the sales cycle;
•Share their customer bases;
•Enjoy all the benefits of partner exposure.
•Get a new perspective for business growth;
•Gain reliability and trust;
•Reduction in costs;
•Increasing the number of sales;
•Improve customer retention rate;
•Join the partner support network;
•Gaining a serious competitive advantage;
•Building a foundation for effective new strategies.
Also, there are some drawbacks to this type of sales and marketing training:
•Profit Sharing;
•Emergence of Disputes;
•Need to have special sales skills to sell another company's product;
•Loss of focus (collaborating with someone can push us in the direction we need to get to).
The consequences could force our company to discard some data and stop others, so we need to keep our priorities straight.
3. High Pressure Sales
The pressure selling process (also known as "hard selling") involves the seller's use of psychological pressure on the buyer by appealing to his fear, pride, or greed to close the deal quickly and force him to make poor deals.
One of the main reasons to practice this approach is that it simply works. Also, sellers argue that they have to resort to such methods because most buyers often postpone their purchase decision, even if they are interested in buying a particular product or service. Typically, this method is used by salespeople who have specific goals and receive commissions.
Other reasons for doing this part of sales and marketing training are:
•Creating incentives for sales representatives;
•Filling the company's portfolio;
•Gain better inventory control;
•Increase production capacity
As we can see, some of these reasons are, at the same time, advantages of such an approach. Other advantages of fast sales are the possibility of faster acquisition of experience by the seller and the chance of attracting customers.
However, this approach has serious drawbacks:
• This topic is unethical and provocative and implies a forced decision.
• Most buyers don't like to be pressured (which is why inexperienced salespeople fail when using this method).
An alternative to this method is instant buying, which benefits both customers and sellers.
4. Selling Insight
In recent years, B2B has become much more multi-sector. Buying cycles have become more complex, longer and less predictable, and it has become more difficult for the buyer to understand how to make their purchasing decisions using artificial intelligence and digital transformation.
In addition, the traditional sales approach focused on coaching, sales visits and skill-based sales and marketing training is completely indirect and does not bring quick results to increase sales productivity. And the main problem of increasing sales effectiveness is the lack of management data to support the entire process.
All of this was enough to give rise to a buyer-centric approach that leverages the way people buy today, known as insight selling.
The key to insight selling is a deeper understanding of customers in order to build absolute trust and mutual understanding. This approach involves gathering key customer insights from sales and analytics software, multiple sales calls and meetings, analyzing trends and market research and using them to align profit and value, differentiate the solution, and thereby increase sales effectiveness.
Types of Sales Insight
Salespeople can use one of two types of insight selling, which often work in parallel:
Opportunity Insights: Salespeople actively pitch a specific idea to a potential buyer, engage and guide them to see if their solution meets their needs.
Interaction Insights: Agents actively ask questions and encourage the prospect to leave their comfort zone. As a result, potential buyers can understand which of their proposed solutions best suits their needs, while the salesperson is there to guide them.
Selling insights offers companies many benefits, such as:
•Find out almost anything about potential customers;
•Demonstrate how the solution meets the customer's needs.
•Creating a better context;
•Receive comprehensive information about the competition;
•Bridging the gap between customer beliefs and willingness to buy our product and service;
•Creating the entire sales process around the customer and his decision making process;
•Earning and strengthening his trust;
•Create content and conversations with customers' needs to stay connected forever.
Also, we should be aware of some disadvantages of this part of sales and marketing training:
•The need to track potential data overflows before, during and even after the sale;
•Need to invest in technology: Only an advanced CRM and advanced integrated software tools will act as the backbone and principle of insight selling.
•This approach involves actions that are based on assumptions.
•Inability to maintain objectivity to deeply understand needs.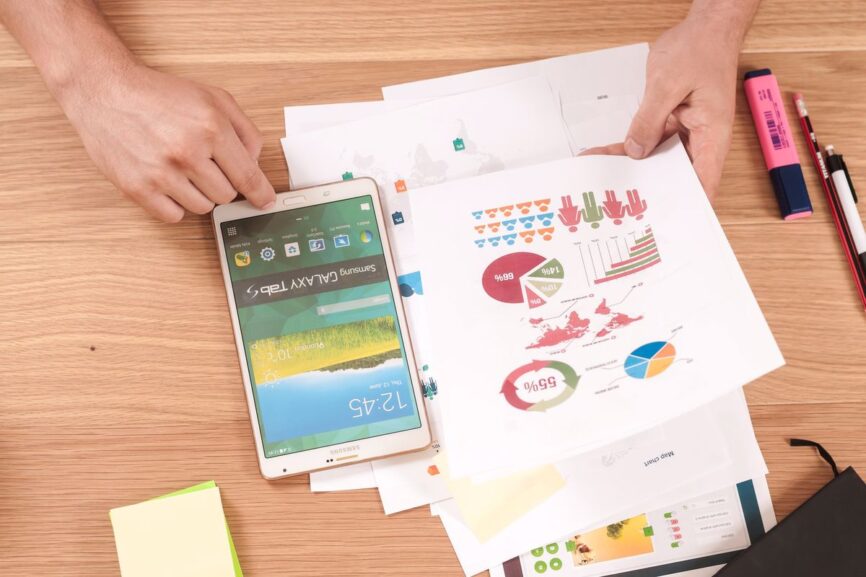 How to Implement Your Sales Method?
When selling a product or service, we must focus on conveying the main benefits of our offer to the mind of the buyer. People tend to buy things that they believe will improve their quality of life or solve a particular problem. Here's a simple example: When selling long-term health insurance, you need to let potential customers know how expensive the treatment can be, and show them the benefits of the insurance (they don't have to worry about paying for the treatment in the future). In other words, the customer must understand that this solution meets his need and solves a potential problem. Such an approach is a simple but straightforward example of the benefits of selling.
Up to Sum
Although the concept of selling dates back to the beginning of humanity, we are constantly changing our approach to keep pace with the buyer.While there is a clear progression from transactional to collaborative selling, the reality is that any of these types of selling can be used effectively with the modern shopper as long as the focus remains on providing value to the consumer.
No matter which type of sale we choose, whichever one covers our full sales cycle, and puts us on a path to repeatable revenue, is the right fit. Stay with the specialists of Uprodemy website to get business advice and international trade.