Business Management
Business management is one of the most important success factors in business. The tips and techniques that successful managers used on their way can illuminate the way ahead and lead us to our destination more easily. A proper and principled management can turn a small business into an advanced and developed business.
The Principles of Proper Business Management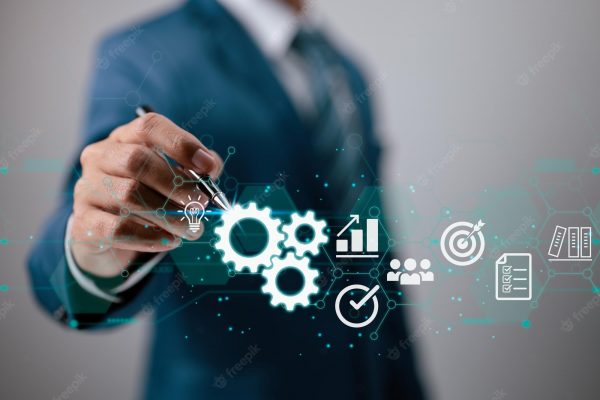 1. Strengthening Decision-Making Power and Avoiding Emotional and Sudden Decisions
The most important principles of management is the power to make the right decision. These appropriate decisions and away from excitement make us a competent and worthy manager. The first point to remember when making decisions is not to let momentary emotions and emotions affect our decisions.
2. Hiring an Appropriate People
As we know, one of the most important pillars of the organization's success is the hiring of employees who know how to work and are suitable for any age. Use the right strategies to hire your company's employees. As the manager of the complex, we are responsible for employing the skilled people of the complex. As a good manager, we need to employ the right employees and people in the group.
3. Accept New Ideas and Increase Risk Tolerance
In order to become a successful manager and to be able to move our organization forward, we must take risks. Not having the spirit of risk-taking in a business causes our business to fail. Try to raise the spirit of risk-taking. Dare to enter new ways and use new ideas. With this, you can increase the morale of your employees.
4. Be Assertive and Make Management Decisions Decisively
The most important characteristics of a successful manager is decisiveness. In order to be able to have a proper management, it is necessary to be decisive in the implementation of affairs. Make our decisions decisively and don't let momentary emotions and opinions of different people in the organization affect us.
5. Strengthen Your Communication Skills
As a successful management in the organization, we must strengthen our communication skills. Go among the employees and talk to them.
6. Management and Self-Confidence are 2 Inseparable Components:
Self-confidence is one of the inseparable components of management. If we want to become a successful manager, we must have self-confidence.
7. For a Good Management, you must Have a Self-Motivated Spirit
A successful manager is self-motivated. Self-motivation means that we alone can create motivation for ourselves in relation to doing things and accepting leading responsibilities.
8. Correct Management with Proper Encouragement and Punishment
Encouragement and punishment legitimate is one of the most important principles of successful management. A successful manager uses motivational and inhibitory methods to motivate his/her employees.
Up To Sum
Business management is a sensitive responsibility and requires strict adherence to management principles. In order to be a great business manager, we must strengthen our abilities in different dimensions of life.