Investment Opportunities
Investment opportunities are different in every country and this is an important factor for economic growth and development of countries. Since Iran is a developing country, there are many investment opportunities in it, which, if paid attention to, can be beneficial for both investment and people. These opportunities are different at any time, but if we can find investment opportunities at the right time and place, we can reap the benefits of that work.
Investors use their assets to invest in different projects. Any success in any project is a double benefit; It means that both the investor will benefit and economic growth will take place with the completion of each project. For this reason, investment opportunities are very important for individuals and organizations.
Investment Opportunities
1. Investing in Stocks
One of the easiest investment opportunities is related to buying and selling shares in the stock market. We can find different companies and invest in parts of them by buying their shares. When we can choose profitable companies for investment, we will get a significant profit. The stock market is one of the most important investment opportunities that is experiencing good growth today.
2. Investment in Land
Buying land is a risk-free investment. We can invest our capital in buying the land or we can buy the land at a low price and sell it with some profit to another buyer who wants to do a project on our land. Or we can buy the land and keep it for a while until its value and price increase and then sell it.
3. Investment in Property
Real estate is a great investment opportunity. We can buy a property and rent it to someone else. We can buy a dilapidated property and fix it up, or sell it at a higher price, or we can rent it out. Renting properties is one of the ways to return our investment and earn more profit.
4. Buying and Selling Gold
Gold is considered a decorative and precious commodity. From the past to the present, it is considered one of the common methods of saving and is still considered a valuable and luxury item. We can buy some gold with our capital and wait for its price to increase and then we can sell it and make a profit.
5. Investment Deposits
It is a good opportunity to invest through deposit. We can deposit our cash assets with banks and receive monthly interest. This work has a great advantage, and that is the value of our money is maintained, and at the same time, profits with different percentages are deposited into our account.
6. Investing in Knowledge-Based Companies
One way to circulate and increase our capital is to participate in financing knowledge-based companies. Because these companies are emerging, they are in dire need of capital to be able to implement their ideas. With this work, while providing capital, we can participate in their project and earn significant profit.
7. Investing in an Urban Project
Urban projects are one of the ways of investment for people who have large funds. They use their capital to prepare urban infrastructure such as civil and urban projects and receive the profit from it. The municipality should support investors so that they have the desire to invest in various projects.
8. Tourism
Iran ranks 10th in the world in terms of national works. This tourism industry in Iran has the opportunity for individuals and organizations to invest in it and attract economic prosperity. Investors invest their capital in the tourism industry in the form of tourism, traditional medicine, construction of hotels and traditional residences, etc.
9. Investing in Digital Currency Markets
One of the newest ways of generating income is investing in digital markets, which with the help of various educational videos, on virtual pages or receiving business advice, we can acquire the necessary skills to enter these markets. By buying and selling digital currencies, we can earn a lot of money from this financial market.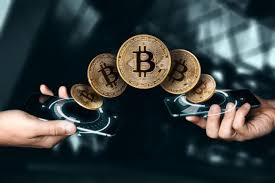 Up To Sum
There are many investment opportunities in Iran, but people are more attracted to investing in common markets such as gold, coins, dollars and stocks. Some usually refuse to make investments due to lack of support and high risk.