Networking in Business
Networking in business can be considered as the parts of a machine. A quality car like Bugatti is made up of more advanced and professional components. On the other hand, a car like Pride is made up of more ordinary and lower quality parts. With the above example, we realized the importance of networking in business. A professional manager in business should master the scope of his/her relationships and the methods of communication and how to form a network for his/her business.
Networking in Business
Networking is a set of effective measures to attract and communicate with people who can influence our business. Creating such a communication network can be considered as one of the intellectual assets of our business.The purpose of networking is to create a platform to find job opportunities and meet people who help to develop our business.
The Reason of the Importance of Networking in Business
The benefits of networking in business are so great that if successful, time and energy can be saved to achieve goals. Here are some of the benefits of this networking:
1. Job Offers
Creating a proper communication network provides us with the opportunity to receive better job offers. Because we have been able to introduce ourselves and our abilities in the best way.
2. Exchange of Information
One of the possibilities that networking provides us is the exchange of information with different people in different fields. Because this information can be the basis for the formation of innovative and new ideas.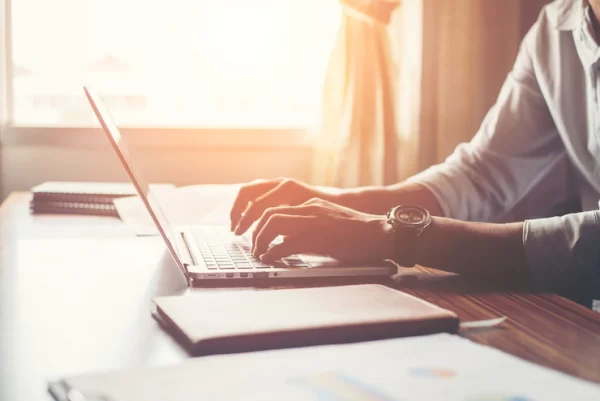 3. Gain Experience
Having the experiences of other people in our business network provides us with the opportunity to further grow our business. Because people usually talk about their failures and successes in their conversations.
4. Highlight
If we want to be mentioned in the media and among people, we will have a more successful networking. Because people are usually more quickly attracted to people who have the ability to communicate well with them.
5. The Opportunity to Evaluate your Ability and Position
We may think that the current position we are in is the best possible position and we use our best ability in this direction. But by examining and comparing similar situations in networking, we may notice their higher position. This leads us to higher levels.
Improve Networking Skills
By using 4 factors, we can strengthen our individual skills in the field of networking:
1. Mentality
We have to get rid of this mindset that networking and building relationships with others is important or not. Do not look at such communications only from a commercial point of view. The best relationships in this network are formed when it is based on honesty and friendship. Therefore, by approaching people who have common points with us and paying attention to these similarities, let's turn potential friends into actual ones.
2. Target
Action without targeting is meaningless. Let's write down the position we have considered for the future of our business and specify the actions we need to take in order to achieve these goals. These goals and actions should be done with a specific time frame. For example, 5 years old.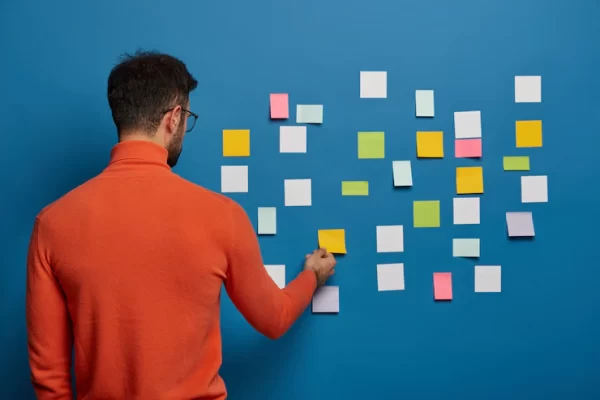 3. Road Map
After setting goals and determining the necessary measures, we are on the way to reach our goals. In this direction, we need a road map. First, we specify the destination. In the second place, we determine the people we need to start or accelerate in this direction. These people can fall into 3 categories:
People we are in contact with.
People we only know.
Team members include employees, consultants, investors and…
People we don't know but want to communicate with them.
After identifying these people, we will create a network in our business.
4. Strong Communication
After networking, we will communicate with the mentioned people in our list. For more and stronger communication, it is better to first go to people who have extensive connections. Because such a person provides the ground for more communication.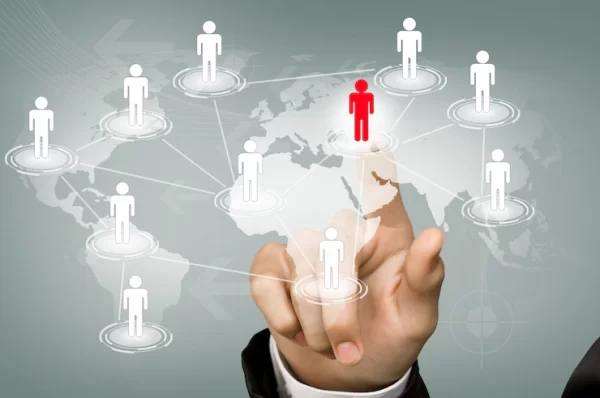 Necessary Measures for Successful Networking
1. Do not limit our activities within the organization. Outside the organization, join groups related to your expertise and participate in their meetings. Participating in such gatherings, in addition to meeting new people, will increase knowledge, expertise and benefit more from the experiences of people of the same level as us.
2. Choose people for both business and friendly relationships who are important and influential people in our business.
3. In communicating, go to people who are stronger in some areas we need. Communicating with these people and using their experiences can help us grow in areas where we are weak. Communicating with people of a lower level or the same level as us will not bring benefits.
4. Participating in new meetings can also strengthen our relationship network. Participating in new meetings does not mean giving everyone access to our business network. Rather, it will be an opportunity to get to know more people in different fields.
5. Don't forget to follow up on relationships. Communicating and creating a network of relationships with people and then leaving them to their own devices, not only does not help our growth and networking power, but it can automatically remove people from our circle of relationships. Contact them for different reasons and keep in touch.
Up To Sum
Communication plays a huge role in both our personal and work lives. The people we are in contact with are influential in our success or failure. Therefore, it is very important to have a strong communication network with people who can cause growth and progress in our business. For networking in business, we need to strengthen some abilities, without which we cannot be sure of the success of this action. Skills such as the right mentality, correct goal setting, etc. can make our relationship networking successful.