Relationship Marketing
Relationship marketing is a set of actions and activities carried out by the company to maintain and establish a long-term relationship with customers.
In this definition, relationship marketing is the opposite of traditional marketing. Because in traditional marketing, we are only looking for a one-time sale to the customer, and establishing a long-term relationship seems unimportant and useless to us. But in relational marketing, our goal is to keep the customer and obtain his/her maximum satisfaction, and on the other hand, we are looking to establish a long-term relationship with him/her.
Relationship Marketing Strategies
1. Personalized Services
When we are planning to design and develop a relationship marketing strategy, our direct focus should be on the customer. In such a situation, our main goal and main focus is not on the product or service. Because we are planning to achieve maximum customer satisfaction and we should check what makes our target customer happy? What advertising style is suitable for our target customers? What measures in terms of advertising and marketing will encourage our customers to buy?
2. Communication with in Active Environments
Knowing exactly which platforms the customer is active on and communicating with him in the same space, makes the customer believe that we have made all our efforts to attract his opinion and by understanding his needs and desires, we are looking for their well-being.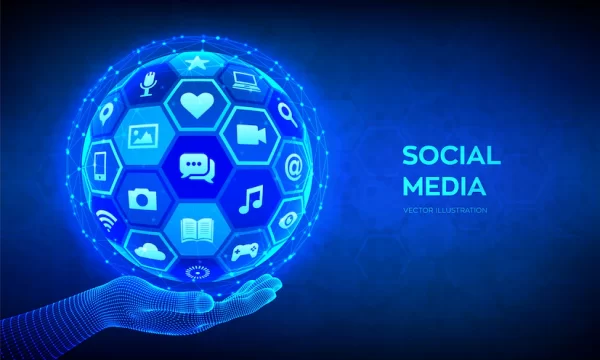 3. Loyalty Reward Offer
This can happen in a more special way at the beginning of the customer's purchase. That is, when the customer has the first encounter with our brand, we can consider a special and personalized reward or privilege for him/her as his/her first purchase. For example, this point can be his/her benefit from discounts or participation in the lottery for the first purchase.
4. Generating Valuable Content
This is the case with people who have become our loyal customers. In relation to such customers, the usual production and publication of advertisements is no longer the answer. They should see that our business has something to say in other areas, in addition to selling. An example in this context can be logical and sometimes emotional reactions to current issues.
5. Receive and Record Feedback
It is very important that as we look for a way to communicate and persuade our target customers, we also consider a way to receive their feedback. By receiving and recording their feedback, we can understand their expectations from our business, their wishes and desires.
Advantages of Relationship Marketing
1. More Profitability
Effective communication and providing suitable offers to consumers creates the enthusiasm and desire in their hearts to use all the products and services provided by our brand. Because now they know the advantage of using these services and this makes them stay loyal to our brand.
2. Customer Acquisition
Customers who are most satisfied with the services, quality and advantages of our brand, autonomously convey their information and satisfaction from our brand to others. Sharing positive feelings, satisfaction and confidence from buying and using our products attracts new customers to our business.
3. Loyalty to the Product
When we produce a product or provide a specific service, we may solve a specific need or problem from the customer. In this case, the customer will remain loyal to our products to solve their needs and problems. This means that even if the price of the product and service increases, the customer is willing to pay more but still remain loyal to our brand.
Up To Sum
Today, we are faced with new ways of marketing in the market, which we must lean towards in order to maintain the position of our brand and business. Relationship marketing is also one of these methods that, despite its apparent simplicity, has many behavioral complications. Because gaining the trust of the customer and communicating effectively with him is a difficult task. However, relationship marketing has important advantages that we can use this method to gain more and deeper customer satisfaction and loyalty.