Service Marketing
Service marketing is a form of value and relationship marketing. In this type of marketing, we are not looking to provide objective and tangible goods to the customer; At the same time, a service is provided to the customer. With the increase in the use of some services, especially in the field of international economy, such as the process of transportation, doing financial affairs, etc., the issue of service marketing was studied as an independent process.
Importance of Service Marketing
In today's employment environment, services have a greater economic burden than other production and agricultural activities. In countries with developed economies, most of the jobs are under the authority of service jobs. Organizations that work in the direction of providing services, start from the global level and continue to the local level. The field of activity of most government organizations and non-profit private organizations is providing services.
Effective Services
To provide effective services, we must pay attention to some aspects:
1. Guaranteed Service
In order to be able to develop our business as a service marketer, in the first place, we must be able to make sure of the standard and guarantee of our services. It is much more difficult to demonstrate this feature in relation to services than to demonstrate the standard and guarantee of goods. For example, to show the standard of a product, we can try it in front of the product's customer. Or to express the guarantee of the product, we can provide a warranty card along with the product.
But it is not so easy to express a guarantee for service. For example, in relation to a cleaning company, it is necessary for the client to see examples of similar work done to make sure that the service is done correctly and based on the rule.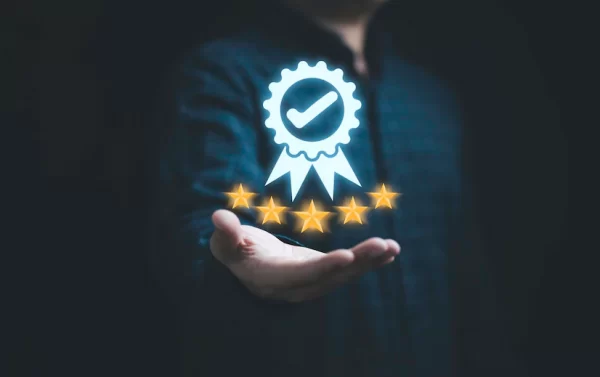 Our focus should always be on the fact that the services we provide are original, distinct and cannot be provided by other competitors. Providing creative and new methods and advice will persuade the customer to stay with us and prefer us.
3. Correct Targeting
In general, any marketing with any method should be done with a specific goal. Service marketing also includes some goals. Among these goals, the following can be mentioned:
a. Attracting new customers
b. Introducing the services provided to others from current customers
c. Promotion and improvement of services
d. Keeping current customers with better and sometimes personalized services
Service Marketing Strategy
Considering the complexities of business and commercial activities and the presence of competitors in the same market, we must find a correct and appropriate strategy for service marketing.
1. Recognition of Services
A complete mastery of products and services is necessary for any marketer in any industry. Full information about the services that can be provided is necessary to better attract customers and gain their trust. Having comprehensive information about the services, we can be more successful in introducing them and even attracting capital. The more proficient the marketer is in providing the necessary information to the customer, the more successful he/she will be in gaining the customer's trust.
2. Tangible Provision of Services
The more tangible the presentation and introduction of services to customers, the more successful we will be in terms of marketing services and attracting customers. The perfectibility of services, because they cannot be touched, must be done in another way. One way to make service tangible is to document and use evidence of past service to a current customer. It will be easier for customers to make decisions and choose based on these documents.
3. Use of Referral Marketing
One of the ways we can experience successful service marketing is to ask them to introduce our company's services to others in addition to keeping our current customers. In order to encourage customers to do this, we can offer discounts or rewards for each referral.
4. Customer Interaction
The result of interacting with the customer is a correct understanding of his/her needs and providing services to meet his/her current needs and designing services for his/her future needs.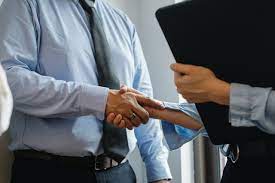 5. Reference to Awards and Badges
In order to provide services, we may receive an award or badge of excellence and acceptance from customers or authorities. Expressing these things can make a difference in our business.
Up To Sum
Service marketing is a branch of the broad science of marketing, which has clear and obvious differences with product marketing. In service marketing, a person or organization performs services or provides knowledge for the benefit of another person or organization. He gets paid for the time he spends or the knowledge he provides to people or organizations. Service marketing is not tangible, but in order to attract the customer's attention and trust, we must make these services tangible for him. For example, we can use documents related to previous projects to present to new and potential customers.