Telemarketing
Telemarketing is one of the methods of marketing, selling and attracting customers through which the seller directly communicates with the customer and asks him to buy after explaining the products. In the past, these calls were made with current or new customers, but today, businesses also use this method to attract their potential and possible customers. Today, video conference calls are also used, which are mostly related to current customers.
Marketing Success
To be successful in the marketing process, we must have a predetermined strategy and proceed with it. Many people may not need the product we are trying to sell through telemarketing. Or they may not even have the time to spend a relatively long time explaining and selling to him. In fact, we only have a few seconds to convince our audience to listen us. For this, we need to examine sensitive and precise points. We need to work more on tone of voice, confidence when speaking, speed and tone of expression.
Types of Telemarketing Methods
First, it is necessary to state that telemarketing is different according to each geographical area and each business. In some countries, most of the sales of industries and businesses such as those related to the security of homes and offices or travel services depend on telephone marketing. In Iran, however, this process is mostly carried out in the field of educational institutions and insurance services.
Telemarketing includes two parts, B2B and B2C. B2C means direct sales to customers, but B2B means marketing and sales of two businesses. Basically, telemarketing of two businesses is easier than telemarketing to a real person. Because similar businesses show less resistance in this field and can lead to the formation of a two-way relationship.
Telemarketing in B2C
To do this, first we need to know our target customers and prepare a contact list of them. Failure to do so can only cost us more time and energy. Therefore, it is better to prepare a personal persona of our customers. This will help us to better recognize the needs, preference and perception of our customers about our business.
Telemarketing in B2B
Unlike B2C, which has a broad target market and customers are not clearly defined, in B2B we are faced with specific businesses and a more focused target market. As a result, it is much easier to know and communicate with them. We can get basic information about them even without communicating by phone and through virtual space. However, it is more difficult to convince businesses to use telemarketing in B2B than in B2C. Because in the existing competitive market, we are measured with our competitors and companies compare the conditions with our competitors when they buy our products and use our services.
Principles and Techniques of Telephone Marketing
1. Appropriate Tone of Expression
The appropriate tone of voice in communicating with customers even over the phone plays a significant role in convincing them.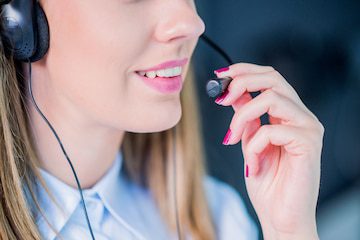 2. Use Positive Words
Proper use of positive and energizing words can leave a significant impact on the customer's mind and heart. The tone of voice and the type of words used by the marketer should not change even if they hear a negative answer from the customer. This makes us remain positive even if the customer refuses to buy our product or even hangs up.
3. Avoid Exaggeration and Long Questions
It is better to use short questions in the process of telemarketing that are not out of the customer's interest. Also, keep in mind that explaining additions will not help sell the product.
4. Noting
In this type of marketing, we are not alone. Therefore, it is better to write down the points that the customer makes during his conversation, so that in the continuation of the conversation, by repeating them, we will give the audience the feeling that we are listening to his/her words carefully.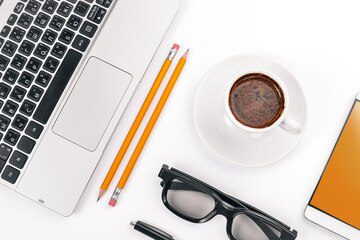 5. Explanation of Benefits before Announcing the Price
It is true that usually the price of a product is more important to the customer than anything else, but in this type of marketing, early announcement of the product price can lead to the failure of the process and its early completion. Therefore, it is better to fully state the values and benefits of the product before entering into the topic of price.
6. Be a Good Answer to Questions
Before making any kind of contact, we should be fully informed about the features of the product and when we are faced with undetermined questions of the customers, we should be able to answer their questions. Expressions such as "I don't know" and "I'm not sure" and "I have to ask" have a negative connotation and cause a feeling of mistrust in the customer.
Up To Sum
Telephone marketing seems less expensive and less troublesome than other marketing methods. But doing it is not as easy as making a phone call! During this process, we may face many challenges. Also, doing this type of marketing requires spending a lot of time. A positive conclusion from the telemarketing process will require strengthening communication skills and learning relevant techniques and principles.