Participatory Management
Participatory management is a structure that encourages people in the company to participate in the management of the organization.
This strategy has many benefits; for example:
•Teams feel supported to advance diverse and creative ideas;
•Employees are effective in achieving goals, meeting deadlines and promoting solutions individually;
•Job satisfaction and morale increase in employees;
•Employee retention in the company increases.
Types of Participatory Management
1. Consulting Style
In this style, managers are informed about the opinions of employees before making a decision, then after making the final independent decision by the managers, they review the opinions.
2.Joint Decision-making Style
In this way, employees show their reactions. In this case, team members share their ideas and are responsible for the decisions they make.
3. Company Owned by Employees
In this method, employees are responsible for a significant part of the company's shares. As a result, in addition to colleagues, employees participate in decisions as shareholders of the company.
Methods
1. Considering Various Opinions
In this style of management, employers provide suggestions, opinions and reactions about policies, decisions and solutions. Management values the solutions they use to make their final decisions.
2. Providing Information to Employees
In this style, managers display company information and their goals and results. All colleagues need this information to make informed decisions and solutions.
3. Welcoming Creative Solutions
In this style, the organization wants all employees and managers to come up with their own creative solutions. Managers encourage us to share our ideas and opinions.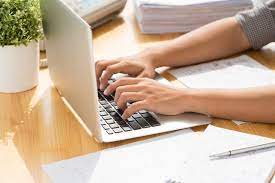 4. Hiring People with Leadership Skills
One of the methods of this strategy is leadership ability. Managers hire people who have experience and leadership skills. The ability to lead makes it possible to change from a new employee to an experienced colleague.
5. Providing the Possibility of Training
Employers also provide training to strengthen our ability in line with the decisions they make for the benefit of the company. People with knowledge and experience participate in training sessions. For this reason, organizations use the ideas of their employees.
Skills
1. Leadership Skills
One of the types of skills of this style is leadership skills. People who have leadership skills are decisive and risk-taking people who form the team. By creating this process to teach how to organize workflows, we can demonstrate our leadership skills.

2. Interpersonal Skills
In this skill, companies hire employees who establish friendly and encouraging relationships with colleagues and provide a space where team members can share their ideas.
Up to Sum
Participatory management is a mechanism that encourages people and employees of the organization to participate within the organization. The purpose of this work is to raise the spirit of teamwork and the creativity of the employees in doing the assigned tasks.