Problem Solving Skills
Problem solving skills are skills that determine the cause of a problem and find the best way to solve it.
Reasons of the Importance of Problem Solving Skills
1. Makes the Impossible to Possible
Problem solving skills make the impossible to possible. Only knowledge is not the key to solving problems; But, the process of problem solving with systematic problem solving methods shows the difference between employees. This ability helps the organization to fight these challenges.
2. Makes a Distinction
We all need training and skills for what we do. Few of us are good at solving problems like the unexpected. As a result, if we have enough ability to solve problems in the work environment, we will be recognized by the boss or superiors and we will be appreciated.
3. Increases Self Confidence
One of the most important advantages of problem solving skills is increased self-confidence. This skill in the work environment helps us to increase our self-confidence. Finally, we make sure that we can easily solve problems and not spend our time worrying about how to react if we encounter a problem.
Types of Problem Solving Skills
1. Creativity
One of the most important types of problem solving skills is creativity.Creativity is the result of the evaluation of problem solving experiences and helps us to find a suitable method to solve the problem.Creativity makes us identify solutions quickly and choose the best approach.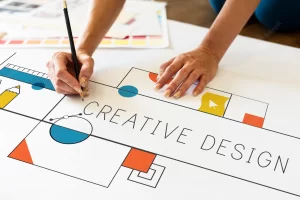 2. Research
Another problem solving skill is research skill. We can use research or research skills to solve the problem. Research skills help us to extract sufficient information from sources and analyze them to arrive at actionable solutions. In addition, we can also use the views and opinions of colleagues and industry leaders.
One of the problem solving skills is analytical skill. Analytical skills help to identify the main source of the problem and use the information obtained from it to judge the problem. By using analytical skills, we can make unbiased and unbiased decisions.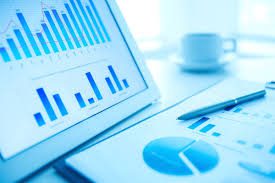 4.Decision Making Skills
Another problem solving skill is decision making. In addition, if we want to solve a problem, we must make appropriate decisions. Decisions that prevent further problems. In this regard, we should allocate time outside of our work schedule to think and draft new ideas to solve peaceful problems.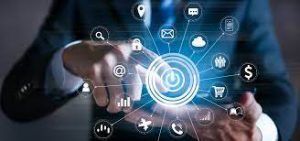 5. Communication Skills
To solve the problem, we must be able to communicate with the problem parties using communication channels. Communication skills help avoid confusion and miscommunication.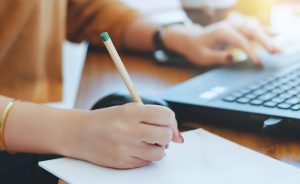 6.The Skill of Being Aware of Time
In order to solve the problem in specific times, we must provide the right solution without losing the quality of our work. In other words, we must act in such a way that the employer trusts us to solve various problems in the workplace.
Ways of Strengthen Problem Solving Skills
1. Focus on the Solution, not the Problem
One of the ways to improve problem solving skills is to focus on the solution instead of the problem. In other words, it has been proven that if we focus too much on a problem, our brain cannot find a solution to solve the problem. For this reason, when we focus on the problem, we transfer negative energy to our brain, which can activate the negative feeling in our mind. Of course, we should not ignore the problem, but we should try to maintain our calm in facing the problem. Keeping calm in the workplace helps us understand the problem and focus on the solution.
2. Making a List of Possible Solutions
Making a list of solutions is another way to improve problem solving skills. In order to find a solution to solve the problem, we must have an open mind so that we can improve our creative thinking power.
3.Thinking about Other Aspects
In other words, change our thoughts with lateral thoughts. In this regard, we should try to change our problem solving method and goal.
Up to Sum
Problem solving skills are one of the most important parts of people's and organizations' daily lives. Strengthening this ability helps us to solve problems effectively.