Becoming Friends with Colleagues
Becoming friends with colleagues is one of the most important ways to establish a strong relationship between them, which plays a significant role in increasing job satisfaction and the degree of dependence on the work environment. Professional employees set clear boundaries to strengthen their work relationship and avoid becoming too friendly with their colleagues in order to maintain a healthy balance between their work and personal life.
The Importance of Healthy Communication with Colleagues
One of the most important ways to have a successful team is to establish healthy communication with colleagues. Healthy communication increases the self-confidence of employees to achieve the organization's goals, which must work as a group. Also, strong communication with colleague's increases productivity.
Advantages of Being Friends with a Colleague
1. Trust
Becoming friends with colleagues increases the sense of trust in the workplace. People can trust their colleagues by understanding their personality, motivation and views. Trust is an integral part of being able to work with others. So that a person can rely on his colleagues and make sure that they can provide the interests of the group and experience a higher level with them during work. In this case, the feeling of comfort among the group members will increase.
2. Efficiency
Making friends with colleagues increases one's energy level and productivity level. Socializing with others makes it possible for people to strengthen their motivation to be more efficient when performing daily tasks. Making friends with colleagues strengthens the sense of responsibility in people towards team members, which in this case increases productivity.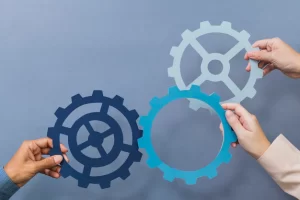 3. Interaction
One of the most important challenges for employees to establish a friendly relationship with colleagues in the workplace is to maintain interaction. Lack of interaction reduces productivity and customer satisfaction. Establishing a friendly relationship with colleagues increases a person's enthusiasm and creates a sense of value in people. Establishing a friendly relationship between colleagues reduces the problems of interacting with the work environment.
4. Cooperation
Groups that cooperate with each other can achieve their desired results and reach their highest organizational goals. The integration of knowledge and views is very important in the workplace. Organizations face non-cooperation due to lack of investors. Employees experience unhealthy competition if they do not have a sense of trust. Friendly communication with colleagues allows more opportunities for cooperation and reduces work intensity. Friendly relations with colleagues allow employees to exchange opinions with each other as friends and share their experience and expertise with others.
5. Relationship
The success of the organization depends on the ability of employees to communicate with friends as well as customers. Friendly communication with colleagues provides a good basis for learning communication skills. Having a friendly relationship with colleagues effectively strengthens communication skills. When people understand other people's personalities and ways of working, they can convey their message to him during the conversation.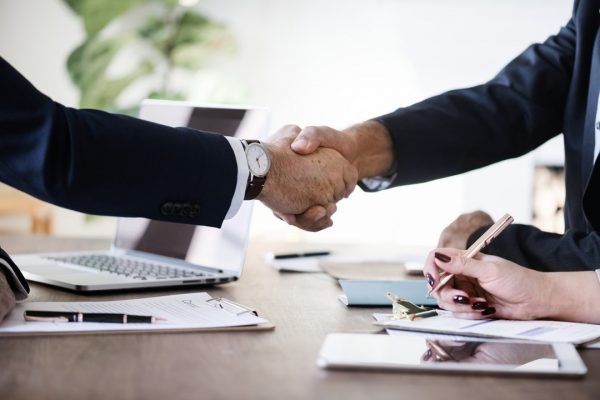 6. Protection
Having a support system is one of the most important job advantages. Friendly communication with coworkers creates a support system that people can turn to when they feel they need help with tasks, are stressed, or have questions about work. People who establish friendly relations with their colleagues are more willing to help in times of need and can be a source of trust and comfort for members in difficult situations.
7. Reducing Stress
One of the most important advantages for achieving success in professional life is reducing stress. Stress has a significant impact on the physical and mental health of people in the workplace. Friendly communication in the work environment and close and reliable cooperation help people a lot in reducing job stress. Friendly communication makes people listen to cooperation, empathize with each other when facing problems, and motivate each other to overcome stress. This relaxation helps the employees a lot in reducing stress.
8. Quality Work
Friendly communication in the work environment leads to trust, improved communication, better cooperation, high rate of employee productivity. These benefits increase the quality of work output. This includes group spaces where employees depend on each other to achieve set goals. The friendly relations of employees increase the sense of responsibility towards each other. Finally, the error rate of employees decreases and the quality of work increases, and employees use more of their work capacity to do things.
9. Satisfaction
The level of job satisfaction depends on the amount of salary received and the type of duties assigned and the culture of the organization. Communication with colleagues increases the feeling of satisfaction in the work environment. Especially if the presence of people in the workplace is friendly and stress-free. Friendly communication provides a positive atmosphere for daily activities and helps people feel more useful.
Disadvantages of Being Friends with a Colleague
1. Unhealthy Competition
Some work environments may be competitive due to industry culture and advancement opportunities within the organization. It is difficult to maintain friendship with colleagues in such an environment. People experience more anxiety when they compete with their friends for a commission or promotion than when they don't know their competitors. Considering that in working relationships, team members celebrate each other's success, but this is not true all the time; Especially for ambitious employees who are looking for competition. Keeping a distance from colleagues prevents these experiences from happening.
2. Distractions
Friendly communication causes distraction in the workplace. Distraction plays a significant role in productivity, efficiency and ability to produce high quality. While friendly communication increases the level of interaction of colleagues with their work environment, some of these relationships can decrease the level of interaction. Activities such as talking, joking with each other disrupt the work process and reduce people's concentration to perform tasks. Setting boundaries and maintaining respect for job needs are very important to maintain friendly communication in the workplace.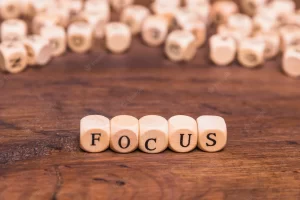 Work-Life Balance
Everyone should maintain a healthy work-life balance so that they can devote enough time to their personal and professional lives. Creating a sense of balance can help improve mental health, concentration and job satisfaction. Besides, the formation of friendly relations has a positive effect on people's lives, but it makes it difficult to determine the boundaries that prevent the mixing of work and personal life.
Privacy
Privacy is very important for employees in their personal lives. Some employees do not disclose their relationships or activities outside the work environment to avoid embarrassing interactions. But privacy is not possible when making friends with colleagues. People should keep in mind that privacy is very important in the workplace.
Up to Sum
Friendship with colleagues has various benefits such as reinforcement, trust between group members, increased efficiency and reduced stress. In addition, friendly communication in the workplace has disadvantages that make people reluctant to be friends with their colleagues. such as competition or privacy. In this article, we explained the advantages and disadvantages of being friends with colleagues.