Export to Dubai
Export to Dubai is of particular importance for businessmen because Dubai is known as one of the most important and largest commercial centers in the world due to the presence of the consumer market and the wide communication it has attracts.Export to Dubai is carried out by two methods, air and sea, which is usually done by sea with a barge. The export of all kinds of goods by barge method in the Persian Gulf has been customary among Iranian merchants since ancient times, and today this method continues despite the limitations of ports in mooring or unloading and the speed of barges, and Iranian and Emirate merchants use this method instead. They pay for their goods somewhere. For this reason, non-container ports use barge for export.
One of the most important advantages of exporting by barge is the large volume of export goods that can provide the best service. Another important advantage of exporting by barge is the low cost compared to other methods. These advantages have caused most of the traders to export their goods to Dubai by barge and then use containers to move the goods in Dubai and carry out the port and customs duties regarding loading. It is worth mentioning that because the barge is an old and traditional device, usually goods are exported to Dubai by means of the barge that are not sensitive and do not get damaged in contact with water; Such as saffron, dried fruit, handicrafts.
1. Fruit Export to Dubai
It is true that Dubai is a power center and an economic giant known in the world, but it does not have a strong agricultural industry, and this issue has left the hands of Iranian businessmen open for the export of agricultural products. Dubai, like the Persian Gulf countries, has a low variety of agricultural products due to its hot and humid climate.
Its prosperous agricultural product is dates. The thriving business market of Dubai has made the fruit market a profitable market. Today, the export of fruit to Dubai is considered one of the most important non-oil exports of our country, in such a way that this export has become one of the most profitable and profitable exports of Iran. Fruits are exported to Dubai using the blue border method. Watermelon and tomato are one of the most important fruits exported from our country.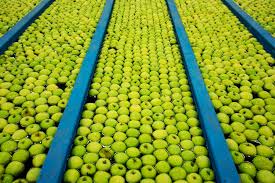 2. Exporting Pickles to Dubai
Export of pickles is one of the most prosperous exports to Dubai. Among the most important types of pickles exported to Dubai are carrot, cabbage and celery pickles, peppers, garlic, cucumbers, lite pickles, port pickles, brown garlic pickles, needle pepper pickles, and capers or capers pickles, which are made from medicinal herbs of the country. cited. These pickles are available in different packages in the Dubai market.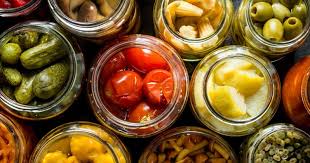 3. Export of Dry Fruits to Dubai
Another type of export in the field of non-oil products is dry fruit export. Because Iran is one of the largest producers of dried fruits in the Middle East and the region. This export is very profitable for Iran and Dubai due to its geographical proximity. Pistachios, walnuts, dates, hazelnuts, almonds and dried fruits are among the most important dried fruits that are exported to Dubai. Pistachio is one of the most important types of dried fruit that has the highest percentage of exports to Dubai. Dubai is one of the most important buyers of pistachios. For this reason, today, various commercial companies are engaged in exporting all kinds of raw pistachios and other raw and roasted nuts.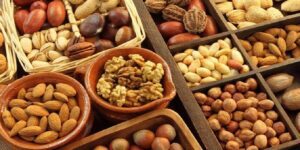 4. Exporting Handicrafts to Dubai
Handicrafts are one of the most important non-oil products that bring a lot of income to the country. Because the products are not damaged in any way on the way and it does not cause any damage to the manufacturer. One of the most famous and popular handicrafts in Iran is Khatam Kari, authentic Iranian rugs and carpets, pottery and pens.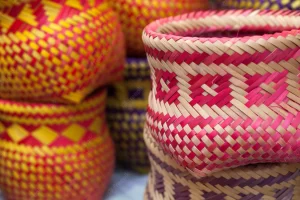 Up to Sum
Dubai is the main export hub for Persian Gulf countries, especially Iran. Due to the presence of diverse and extensive markets and the holding of permanent international exhibitions in this country, we can confidently call Dubai a currency-rich country. Exporting to Dubai is mostly done by waterways and by barge. Among the products that are targeted for export to Dubai are dry fruits, handicrafts and fruits.