Telecommuting
Telecommuting is jobs that are done outside the traditional office environment. In other words, employees can easily do work and projects at home without having to go to their official office every day.
Types of Remote Work
Remote work is divided into three categories, which are:
Full remote work
Flexible employment
Freelance or freelancing
1. Full Remote Work
In this telecommuting, employees work full-time at home for a company. Remote employees receive a clear and specific salary. These jobs are task-oriented and provide employees with career advancement paths. In addition, the company itself has many remote employees and has a suitable structure to support them.
Jobs that we can do completely remotely include:
1.1. Digital Marketing
1.2. Copy Writing and Content Creation
1.3. Web Design or Graphic Design
1.4. Translation
1.5. Customer Service Management
1.6. Software Development
1.7. Management of Social Networks
1.8. Online Learning
1.9. Accounting
1.10. Virtual Assistant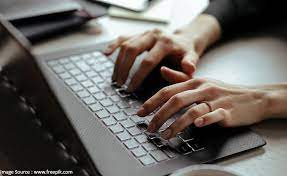 2. Flexible Employment
This type of remote work provides employees with the ability to work flexibly with a certain work schedule and the possibility of working in the company's office. A flexible job is a full-time job within the company that allows employees the opportunity to work remotely at least once a week. Sometimes organizations provide the possibility for employees to do their work at home or remotely based on the time they need.
Some flexible jobs work the other way around and allow their employees to work remotely but attend the organization's face-to-face meetings that are held once a week. Employees must live in the city where the company's office is located.
The Areas of Work that have Flexible Jobs are:
2.1. Computer and IT
2.3. Healthcare
2.4. Software Development
2.5. Project Management
2.6. Management of Customer Affairs
2.7. Accounting and Finance
2.8. Education
2.9. Customer Services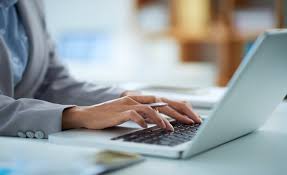 3. Freelancer
A freelancer is an entrepreneur who does some side projects and small jobs remotely. In addition to doing full-time or daily or part-time jobs, freelancers also do freelance work. Freelancers are looking to start their own side business in addition to their full-time job. The most common freelance fields in the current market are:
3.2. Management of Social Networks
3.3. Counseling
3.4. Design Services
3.5. Programming
3.6. Writing and Editing
Advantages of Telecommuting
1. Flexible Lifestyle for Employees
One of the most important reasons why people look for telecommuting is the flexibility of their lifestyle. Employees who work remotely are forced to adjust their working hours according to the company's normal hours. But freelancers can easily work at any time of the day or night. In addition, for those who have a second job and students who focus on their studies, telecommuting creates a better balance between their work and personal life.
2. More Physical and Mental Health
Employees who work remotely are less stressed than their colleagues in full-time jobs. These employees have more enthusiasm for their work. In addition, working outside the work environment improves the process of relaxation of employees and provides employees with the possibility of more exercise. Happy and healthy employees provide more productivity in their work and are more committed to their jobs.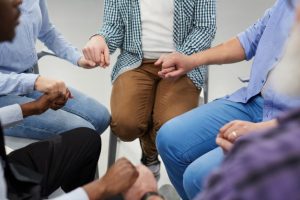 3. Cost Savings
Employers who employ full-time or part-time employees in the form of telecommuting save on costs such as the cost of providing furniture, necessary equipment for work and renting space.
4. Higher Productivity for Employers
Employers like telecommuting because of increased productivity. In this way, employees try to do their work more efficiently and achieve better results.
Disadvantages of Telecommuting
1. Seclusion for Employees
One of the most important disadvantages of telecommuting is the feeling of loneliness. In fact, separating from the busy work environment and working at home makes people's workday boring. To solve this problem, people can use environments such as coffee shops or co-working spaces.
2. Decreased Motivation
Staying away from the office requires inner motivation and self-centered. Because there is no one to question our performance in this environment. As a remote worker, if we feel that the speed of our work has decreased, we should choose a new environment to reduce our distraction.
3. Sociopathy
Working with team members in a common place improves the social relations of employers and allows more opportunities to communicate with others. In addition, telecommuting increases the tendency of people to isolate themselves and causes them to avoid society. Remote work companies use ways such as online conferences and online conversations with colleagues to maintain people's social relationships.
Up to Sum
Remote work refers to jobs that are performed outside the traditional space of the office environment. Such jobs include many advantages and disadvantages. For example, it saves money, creates a healthy lifestyle for people and…. On the other hand, it may reduce motivation, isolate people, etc.